Members of the editorial board and their respective employers are not responsible for the opinions, content, and viewpoints of articles appearing in The Way Ahead.
Thomas Shattuck is the Editor in Chief of TWA. He is also a third-year law student at the University of Houston Law Center where he serves as the Chief Notes & Comments Editor of the Houston Law Review. Previously, Shattuck was a research manager for the Deloitte Research Center for Energy & Industrials where he analyzed trends in the global energy markets with a focus on LNG as well as upstream exploration and development. Before Deloitte, he worked as a market researcher covering deepwater and frontier oil and gas projects in North America. Shattuck also has hands-on experience working in the oil and gas industry, where he started his career as a field engineer for a leading oilfield services company in the Gulf of Mexico.
Stephen Forrester is the Deputy Editor in Chief of TWA. He is currently manager, employee communications at Hines, a privately owned global real estate investment, development, and management firm. Before this he was content development manager at Gyrodata, content strategy manager and technical writer at NOV, and technical editor in the drilling integrity services division of Lloyd's Register (now Vysus Group). He has been a member of SPE since 2014, where in addition to his role on TWA editorial board, he volunteers with the Young Member Engagement Committee to assist with their communications programs. Forrester is a contributing writer to OGGN and Drilling Contractor, the official publication of the IADC.
Andreas Michael is the Advisor of TWA. Michael has recently defended his PhD thesis at Louisiana State University (LSU). His research is on fluid-driven fracture initiation and orientation during drilling, completions, and loss of well control events. A native of Cyprus, Michael joined the Cyprus National Guard for 2 years of military service after completing secondary school at the American Academy of Larnaca. In 2010, he enrolled at the University of Texas at Austin, receiving his bachelor's degree in 2013 and master's degree in 2016, both in petroleum engineering. At the 2019 SPE Annual Technical Conference and Exhibition held in Calgary, he captained LSU's PetroBowl Championship winning team, and placed second in the PhD division of the International Student Paper Contest.
Aakash Biswas is a reservoir engineer at Shell and is currently based in Houston. In his current role, he is responsible for business planning and portfolio analysis supporting Shell's Deepwater line of business. During the past 8+ years at Shell, he has worked in five different countries and has experience in supporting upstream project maturation, surveillance, and drilling/ WRFM operations. His volunteering experience with SPE dates to university days, where he served as program and public relations manager of the SPE Indian Institute of Technology (Indian School of Mines) (IIT ISM) student chapter during 2010–12. He served as the young professionals committee chairperson of the SPE Bangalore section during 2013–15. Biswas holds a bachelor's degree in petroleum engineering from IIT ISM and is also a SPE Certified Petroleum Engineer.
Abdul Saboor Khan is pursuing a master's degree in petroleum engineering with a specialization in reservoir engineering and petrophysics from Norwegian University of Science & Technology. He is an incoming reservoir engineer at Resoptima. Khan hails from Pakistan and has consciously chosen a diverse educational journey that has enabled him to study and work in four different countries: Pakistan, Qatar, USA, and Norway. His research interest lies in reservoir characterization and simulation, and his master's research is focussed on fluid initialization in unconventional resources. He held leadership positions in organizations that he has been a part of such as SPE and Pi Epsilon Tau. In his free time Khan likes to play squash.
Abhijeet Anand is an energy industry professional who specializes in reservoir performance solutions and people productivity practices. Anand is a people development manager for reservoir performance division, India, at Schlumberger. He has more than 7 years of energy industry experience spanning across three continents. He is an active volunteer for SPE, heads the Soft Skills department in TWA, delivers SPE Ambassador Lectures, and is a young professional member of the SPE Business Management and Leadership committee. Anand is the founder and director of Sarthak Mentoring Program, a life skills mentoring program for young adults from remote towns and villages across India. He holds a master's degree in political marketing from the Rome Business School, Italy, a bachelor's degree in petroleum engineering from IIT (ISM) Dhanbad, and a diploma in entrepreneurship and business law from the West Bengal National University of Juridical Sciences, Kolkata.
Abhinandan Kohli started his professional career at Shell India in 2011. He worked as an operational petrophysicist at PDO, Oman, followed by assignments in the Netherlands and Iraq. He currently works as a senior petrophysicist and opportunity lead for Shell in the Netherlands. Before joining Shell, Kohli worked as a researcher for a US-based climate NGO named 350.org. He has been serving and contributing to SPE at various levels for over 10 years. He was awarded SPE STAR scholarship and Young Member Outstanding Service Award for his contributions. He attended the Emerging Leaders Alliance in 2018 and was also invited to Antarctica by the 2041 foundation to talk about the world energy scenarios and climate change challenges. Kohli is the author or coauthor of 5 publications.
Abhishek Biswas is a strategy consultant with Accenture based out of Gurgaon, India. He combines his technical knowledge and business acumen to help his clients define clear actionable paths to competitive agility by bringing new thinking on business and technology. He has been an active volunteer with SPE from his undergraduate days. He was the lead for industry relations in SPE Indian Institute of Technology (Indian School of Mines) (IIT ISM) student chapter and represented the chapter in the 2016 PetroBowl. His paper was presented at OTC Malaysia 2016 and he was a student delegate in Gastech Student Program, Singapore, in 2015. Biswas holds a petroleum engineering degree from IIT (ISM) and an MBA from Indian Institute of Management Calcutta. Outside his work, he likes to play sports esp. football and lawn tennis, travel and explore different cuisines.
Adam Miszewski is the global operations manager for AnTech and oversees the planning and execution of global drilling operations. He is also active in developing and integrating operations with strategic partners for successfully executing coiled tubing drilling projects for the company. After graduating from Imperial College London, Miszewski began his career at BP as a drilling engineer delivering offshore wells in the North Sea, UK. While in Aberdeen, he was an active member of the SPE Aberdeen Section Young Professionals Committee.
Akshay Jagtap is a market development specialist at Tridiagonal Solutions, working on flow assurance, advanced computational modeling, and software solutions. He previously worked at TMR, Petrolink, and TomTom in various capacities ranging from an analyst to a technical communicator. During his ongoing professional tenure, he has continued to upskill by pursuing diploma courses in technical communication and international relations. Jagtap is a section officer for the SPE Mumbai Section and was a former secretary of SPE Nowrosjee Wadia Student Chapter. He is a geology graduate from Fergusson College, Pune; holds an MSc in petroleum technology; and recently completed the Executive Program in Management from IIT-Bombay. Apart from work, Jagtap is an avid reader; admires arts, culture, and heritage; and enjoys Hindustani classical music.
Aman Srivastava is technical advisor-well construction for Halliburton-Landmark. With a bachelor's degree in mechanical engineering from National Institute of Technology, Surat, India, and a master's degree in petroleum engineering from Oklahoma University, and almost 10 years of experience in on-field and off-field drilling activities, Srivastava holds a special interest in well construction engineering. He is a reviewer of two peer-reviewed journals in petroleum engineering, and holds a patent for his design of internal combustion engine. In his free time, he loves watching movies and reading books when he is not busy playing with his daughter and spending time with family.
Atheer Al Attar is a lead engineering data analyst at Enterprise Products Partners in Houston. Attar holds a master's degree from Louisiana State University's Craft & Hawkins petroleum engineering department where he was a Fulbright Scholar, and a bachelor's degree in mechanical engineering from University of Basra, Iraq. He was a workover and integrity engineer in a joint venture between the Iraqi Ministry of Oil and BP, and worked as a geoscientist as part of the RDS team at Baker Hughes. Attar is the author of two SPE papers on data analytics in the oil and gas industry and is currently pursuing a second master's degree in data analytics in Georgia Tech. His interests are 3D printing, coding, automation, and listening to classical music.
Baraa Hameed Salman is a maintenance engineer in the Petroleum Research and Development Center at the Ministry of Oil Iraq. He is an alumni of United Nation Institute for Training and Research, Hiroshima-Japan, in entrepreneurship, leadership and project management. Salman received his diploma degree in electricity from Baghdad Oil Training Institute and BSc in electric power engineering from Al Mamoun University College. He is a member of SPE Baghdad Section board of directors, holding two positions—communications chairperson and student chapters liaison. Salman is an active SPE member and has volunteered in many national and international committees. He is an SPE Ambassador Lecturer and SPE mentor.
Bita Bayestehparvin is a software expert-thermodynamic specialist at VMG-A Schlumberger Technology based in Calgary, Canada. Before joining VMG, she worked as a subsurface development and technology engineer at CNOOC. Bayestehparvin holds PhD and MSc degrees from University of Calgary in petroleum engineering and a BSc degree in chemical engineering from Sharif University of Technology. Her technical interests include phase behavior modeling, reservoir characterization, pore-scale simulation, unconventional reservoirs, and enhanced oil recovery. Bayestehparvin has actively contributed to the SPE community by publishing papers and volunteering at events and conferences since 2011.
Bruno S. Rivas is a technical manager for Ecoplexus, a renewable energy company, and a petroleum engineering professor at National Autonomous University of Mexico (UNAM). He previously worked at Chevron, Wood Mackenzie, and the Mexican Upstream Regulator, CNH. Rivas holds a graduate degree in energy management from Tecnológico de Monterrey and a bachelor's degree in petroleum engineering from UNAM where he received the Gabino Barreda prize for highest GPA in his class (2010-2015). Rivas is a member of the TWA editorial committee since 2015 supporting the Interview and Newsflash departments.
Eleonora Belova is post-graduate student in mechanical engineering (quality management) at Gubkin University. She has been involved with SPE since 2013 and was the president of the Gubkin University SPE Student Chapter. She is currently the student chapter affairs chairperson of the SPE Moscow Section. Outside of work, she enjoys travelling, sports, reading, and volunteer work.
Esther Umeh is an associate reservoir engineer at Shell, involved in reservoir simulation, reserves estimation, and forecasting. She was previously a strategy analyst at Accenture. She has been a member of SPE since 2008. Umeh served on the editorial board for The Energy Beacon, SPE Port Harcourt Section's newsletter. She holds a BSc in petroleum and gas engineering from the University of Lagos. Outside of work, she is an avid traveller who has been to 20 countries and also enjoys baking and cooking.
Gareth MacMillan is a graduate reservoir engineer at ConocoPhillips, focussing on East Irish Sea and North Sea assets. He was previously a wellsite petroleum engineer for Perenco at the Wytch Farm oil field and a field engineer for Baker Hughes. MacMillan holds an MSc in petroleum engineering from Imperial College London and an MEng in mechanical engineering from the University of Glasgow. Outside of work, he enjoys golf, reading, volunteering, and traveling.
Haris Ahmed Qureshi's technical interests include but not limited to the enhanced oil recovery of heavy oil reservoirs, the implementation of solar-driven solutions to the oil and gas field, evaluation, and production of gas hydrates. He has diversified experience in academia and the upstream sector. Qureshi is an active young professional (YP) member of SPE and volunteers for many student and YP programs. He has been a student award judge and an SPE ambassador lecturer. He is passionate about helping young petroleum graduates around the world in all possible ways to achieve their targets. Qureshi holds bachelor's and master's degrees in petroleum engineering from Pakistan in 2016 and 2019, respectively.
Indira Saripally is a reservoir engineer advisor at Occidental Oil & Gas Company with more than 12 years of experience in the industry. She has worked across a breadth of roles in oil and gas—from operations to international business development, as well as specialized technical roles such as simulation modeling. Saripally has worked in the US domestic energy sector and in the Middle East. She has been actively involved with regional SPE chapters in India, Middle East, and US Gulf coast since 2005. She is also a member of European Association of Geoscientists and Engineers. Saripally earned a master's degree in petroleum engineering from Stanford University. Saripally is a professional dancer in an Indian classical dance form. She loves hiking, and some of her favorite hikes are the Machu Pichu, Kilimanjaro, and the Himalayan ranges.
Jakub Frankiewicz is a drilling engineer at Equinor based in Stavanger, working on offshore wells in Equinor's international portfolio. He recently graduated from the University of Stavanger, but had the opportunity to learn from countries like Poland, Croatia, Norway, and USA. As a student, he actively took advantage of the many SPE events and took part with success in Petrobowl and student paper contests. While not at work, he enjoys board games, sailing, and alpine skiing.
James Allotey-Okai is a graduate engineer at Halliburton based in Ghana. He previously interned with Tullow Oil Ghana in the well engineering department. Allotey-Okai is an officer of the SPE Ghana Section serving actively on various committees. He joined SPE as a student member in November 2011, and is a past president of the SPE Kwame Nkrumah University of Science and Technology (KNUST), Ghana, student chapter. He was also a past transport officer for the Heriot-Watt University SPE student chapter. Allotey-Okai holds bachelor's and post-graduate diploma in petroleum engineering from the KNUST and Heriot-Watt University, respectively.
James Blaney is an engineer on a hydraulic fracturing fleet for Liberty Oilfield Services, and is based in the Permian Basin. He holds a bachelor's degree in petroleum engineering from the Colorado School of Mines (CSM). While at CSM, he was an active member of the CSM SPE Student Chapter. He volunteered regularly at fundraising events and was a member and captain of the CSM PetroBowl team.
Jaspreet Singh Sachdeva is a senior flow assurance engineer at TechnipFMC in Oslo, Norway. He is in the final stages of obtaining his PhD from the University of Stavanger in Norway. His research work involves working on rock mechanics with emphasis on flow assurance and enhanced oil recovery. He is the recipient of the "PhD of the Year 2019" award from the SPE Stavanger section. Sachdeva completed his master's degree in reservoir engineering from the University of Stavanger. Before that, he worked as a petroleum engineer at Jindal Petroleum. He holds a bachelor's degree in applied petroleum engineering from the University of Petroleum and Energy Studies, India. Sachdeva has disseminated his research results in various conferences and seminars and represented the university in Forsker Grand Prix 2016, a Norwegian national-level research dissemination competition organized by the Research Council of Norway. He loves listening to music, traveling, and playing chess in his free time.
Kamel Bou Hamdan is an assistant professor in the chemical and petroleum engineering department at Beirut Arab University. He became involved in academia since 2014. Hamdan completed his PhD in petroleum engineering from the University of Aberdeen, UK. His research topic was focused on investigating the interaction between proppants and rocks in hydraulic fracturing. He holds a BE from Beirut Arab University and an MSc in petroleum engineering from Heriot-Watt University.
Luis Enrique Valencia is a geoscientist with more than 9 years of experience in the oil and gas industry. He held positions in the exploration and development divisions in Venezuela and Trinidad & Tobago at Chevron. He is currently based in Canada. As an active SPE member, he was the SPE Eastern Venezuela Section chairperson and program chairperson during 2015–2018, with a strong focus on the SPE eMentoring program and Ambassador Lecturer Program. He was awarded the SPE Young Member Outstanding Service Award for the South America and Caribbean Region in 2017. Valencia holds a MSc in Earth Sciences from Memorial University of Newfoundland, Canada, BS in geochemistry (Magna Cum Laude) and BS in geological engineering from Universidad Central de Venezuela.
Mani Bansal is a reservoir engineer at the Institute of Reservoir Studies, Oil and Natural Gas Corp. based in Ahmedabad. He has expertise in the field of reservoir simulation, primarily focused on field development strategies for distinct onshore and offshore assets of the company. He previously worked as a reservoir engineering intern with Royal Dutch Shell at its technology center in Bengaluru. He currently serves as the membership chairperson of the SPE India Section and is actively involved in volunteering activities such as SPE e-mentoring and Ambassador Lecturer program. He also serves on the Energy4me Advisory Team for Asia Pacific. Bansal is a passionate orator and a recipient of the Competent Leadership Award from Toastmaster's International. He holds a bachelor's degree in petroleum engineering from Indian Institute of Technology (Indian School of Mines), Dhanbad.
Mohamed Mehana is a research scientist at the computational earth science group, environmental and earth sciences division, Los Alamos National Lab. He received his PhD in petroleum engineering from the University of Oklahoma working on multiscale modeling of subsurface phenomena. His research interests include modeling and simulation of transport and interfacial phenomena at the meso/nanoscale, and leveraging machine learning capabilities to enable a predictive concurrent scale-bridging and real-time reservoir management.
Mari Rada is a marketing professional and technical writer on production technology. She has authored many articles on the topics of innovation in centrifugal pumping applications and upstream energy market trends for publications such as The American Oil & Gas Reporter, Oilfield Technology, Hart's E&P, as well as the Energy Institute of the Americas (EIA) Magazine for the University of Oklahoma. Rada received her bachelor's degree in journalism from the University of Oklahoma with special distinction and is pursuing an MBA with an emphasis on marketing at the Oklahoma State University. Outside of work, Rada enjoys traveling, hiking, aerial dance, and touring craft breweries across the US.
Maryse Jackman holds a BSc in geology from the University of the West Indies and is working in the Resource Management Division at the Ministry of Energy and Energy Industries, Trinidad and Tobago. Her work functions include geological evaluations of open/idle blocks for the purpose of competitive bid rounds. She is currently pursuing an MBA in oil and gas management. Jackman has been an SPE volunteer with the Trinidad and Tobago section since 2017. She is currently the director of publicity, where she is the editor of the section's newsletter, Top Drive. In her spare time, she enjoys reading inspirational books, playing the violin, dancing, and hiking.
Mohammed H. Alsheikh is a mechanical engineer and part of the Upstream EXPEC Advanced Research Center at Saudi Aramco. He is currently on an in-company temporary work assignment with the Downstream Research and Development Center where he is working with the Intelligent Systems Team to expand his knowledge in areas such as robotics, computer vision, and deep learning as part of his professional development journey. In his current role, he is responsible for developing new ideas and concepts in support of daily company-wide operations. Alsheikh holds a bachelor's degree in mechanical engineering and minor in engineering management from the University of Colorado Boulder. A major part of his journey is advocating the importance of maintaining a healthy lifestyle, mentally and physically. Mohammed enjoys calisthenics training, skiing, hiking, and reading.
Mohamed Nagy is a petroleum engineering team lead in Schlumberger's Digital Division. He has been with Schlumberger since 2013. Before this, he worked as a reservoir engineer for Petroshahd Petroleum Co. His area of expertise is in asset management and optimization, fluid characterization, flow assurance studies, and reservoir management. He was previously a consultant for projects in Egypt, the Middle East, and Asia.
Mohammad Rasheed Khan is a reservoir engineer at Schlumberger, currently based out of Pakistan, focusing on reservoir, production, and well integrity domains, conducting real-time data processing and interpretation for wireline and D&M activities. He holds a combined experience of 4 years with the industry which includes reservoir engineering role at MOL Pakistan and researcher at SLB Dhahran Carbonate Research Center. Khan has authored around 20 conference and journal publications. Khan holds an MSc in petroleum engineering from KFUPM, Saudi Arabia, and is involved with mentoring students and volunteering for SPE on multiple fronts.
Muhammad M. Almajid is a petroleum engineer at Saudi Aramco based in Dhahran, Saudi Arabia. He held roles in the reservoir management department as well as the upstream research center (EXPEC ARC) at Saudi Aramco. In his current role, he is responsible for conducting research for CO2 applications in porous media including CO2 sequestration and gas mobility control methods. He holds a PhD and a master's degree in petroleum engineering from Stanford University, and a bachelor's degree in petroleum engineering from Colorado School of Mines. He is a member of SPE since 2008.
Murtadha J. AlTammar is a petroleum engineer in the Production Technology Division of Saudi Aramco's EXPEC Advanced Research Center based in Dhahran, Saudi Arabia. Previously, he worked in the field for 18 months as a completion and production engineer with the Gas Production Engineering Division in Saudi Aramco. He graduated with a bachelor's degree in petroleum engineering from Colorado School of Mines in 2010. He also holds master's and PhD degrees in petroleum engineering from the University of Texas at Austin, with a specialty in hydraulic fracturing mechanics. AlTammar is an active technical reviewer for several journals, and has also been a member of organizing and technical committees for SPE and ARMA conferences.
Nihal Mounir is a graduate teaching assistant at Imperial College London and a member of the group of experts on carbon neutrality with the United Nations Economic Commission for Europe. Her work focuses on carbon capture and storage, low-carbon technologies, and decarbonization of energy-intensive industries. She has more than 7 years of experience in oil and gas reservoir geomechanics, production operations, drilling waste management, and petroleum engineering consulting. Mounir is one of the founders and the first chair of the SPE Diversity and Inclusion Committee. She is also the chair of SPE Young Member Engagement committee and the co-lead for the natural capital topic within SPE Gaia Board. She previously held several volunteer positions in the SPE Egypt Section young professionals committee and was a director on the section board. Mounir holds an MSc degree from Imperial College London in petroleum engineering and a bachelor's degree in natural gas and petroleum engineering from Alexandria University.
Oyedotun Dokun is a business development professional at OES Energy Services. Dokun has both shore and rig-based experience spanning over a decade. He has supervised drilling campaigns successfully for international operating companies, including Chevron, Agip, and Shell. Dokun is a mechanical engineer, and International Well Control Forum-certified (Level 4) drilling well control supervisor. As a John Maxwell Certified Coach, he facilitates group and personal coaching sessions for individuals and corporates. In volunteer capacity, he is the current president of Garden City Toastmasters Club in Nigeria, and presently an MBA candidate at the University of South Wales.
Philip Kwasi Banini is a co-founder of iWatch Africa, a non-governmental organization and a policy think-tank aimed at shaping the national and regional discourse, deepening transparency, accountability, and citizen participation in the governance process in Africa. He previously worked with a number of public and private organizations, including as contract manager at Moville Realities and Logistics, the project administrator of the Strategic Partnership for Higher Education Innovation and Reform Project, and business development manager at Potters Hollow Company. Banini is a fellow of the Young African Leaders Initiative, African Change-makers Fellowship, and Massachusetts Institute of Technology Global Startup Lab. He was the University of Ghana SPE student chapter president in 2015 and currently the secretary of the technical and Distinguished Lecture committee of the SPE Ghana Section. Banini holds a MS in petroleum geoscience and BS in earth sciences from the University of Ghana, Legon.
Prithvi Singh Chauhan is a master's degree student at Texas A&M University and working as a research fellow in MCERI Group under the mentorship of Akhil DattaGupta on rerversoir simulation and its integration with data Science. He was the SPE Regional South Asia Student Paper Contest winner in 2019. He has worked in ExxonMobil, ClimateDonor.org, Institute of Hydrocarbon Recovery (Malaysia), and ONGC as an intern and scholar. Chauhan is the author or coauthor of two international research publications. He has held student leadership positions in organizations such as AIESEC International; Student Energy, London; and SPE. He holds a bachelor's degree in petroleum engineering from Indian Institute of Technology (Indian Shcool of Mines), Dhanbad. Outside of professional life, he enjoys traveling, reading news, cooking, and sharing stories.
Having taught many courses in universities in France and Lebanon, Rami Harkouss currently teaches at Beirut Arab University (BAU) and is the faculty advisor of the SPE BAU chapter. Harkouss is an active participant in the society; he is a member of the Lebanese Order of Engineers and a representative of BAU in Gas and Oil Processing, a European Lebanese Cooperation project. He is a reviewer of technical articles and has published papers on his research. Harkouss is the chairman of the NL TC 67 Committee responsible for the "materials, equipment, and offshore structures for petroleum, petrochemical, and natural gas industries" in Lebanon. He is the recipient of many awards, including the 2019 Student Chapter Excellence Award, and winning first place in ADIPEC University Program in 2017 and BAU's Engineering Projects Day in 2015. Harkouss holds a BE in drilling engineering from Petroleum University of Technology (Ahwaz-Iran), a master's degree from École Nationale Supérieure de Chimie de Clermont-Ferrand, and a PhD in process chemical engineering from École Nationale Supérieure des Industries Chimiques, France.
Richa Bansal is an engineering manager for Schlumberger's Flow Control technology group in Houston. She has experience working in deepwater operations, new product development, supply chain, and most recently in engineering management. In her current role, she oversees a global team to support production, sustenance, and engineering customization of Schlumberger's commercial portfolio of downhole flow control valves. Bansal is the author of several articles, conference papers, and a book chapter, and holds a technology patent. She is the founder of www.pinkcareers.com, an online career resource for women. Bansal holds a master's degree in mechanical engineering from Purdue University and an MBA from Rice University. Outside of work, she enjoys playing tennis, and traveling with her husband Vivek and their two little boys.
Robin Kueh is a production technologist at Petronas Carigali. In his 8 years of work experience, he had opportunities to work in a wide range of projects, from field development, infill drilling operations, to production enhancement proposal maturation, in both oil and gas field operations. He holds a bachelor's degree in petroleum engineering from University Technology Petronas, Malaysia. Kueh is actively involved in SPE Sarawak Section, and is the treasurer for the 2019-2020 term.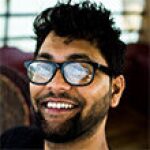 Souvik Sen is a specialist geoscientist at Geologix since 2014 and presently based in Mumbai. Before this, he was a wellsite/operations geologist at Essar Oil. His technical interests include pore pressure, geomechanics, rock properties, and operations geology. Sen has published more than 20 peer-reviewed papers and presented at many oil and gas conferences. He regularly serves as a reviewer for various oil and gas journals and volunteered as a judge for the 2020 SPE South Asia Regional Student Paper Contest. He holds a master's degree in applied geology from Indian Institute of Technology Bombay and bachelor's degree in geological sciences from Jadavpur University. Outside of work, Sen enjoys travelling and cricket.
Sri Konsep Harum Wicaksono is a reservoir engineer at Pertamina Hulu Mahakam, based in Balikpapan, Indonesia. He has worked across roles in oil and gas with extensive experience in swamp and offshore operations. Wicaksono served in various roles in the SPE Balikpapan Section, including young professionals director, scholarship chair, and ambassador lecturer, and is currently the chairperson of the section. In his tenure, the section won the 2020 Presidential Award for Outstanding Section. He also delivers course works in STT Migas Balikpapan. Wicaksono holds a BSc in geophysics and MSc in petroleum engineering from Bandung Institute of Technology.
Syed Razavi is an application chemist at Clariant Oil Services. He provides flow assurance technical support to the Gulf of Mexico deepwater assets in the areas of wax, asphaltene, and hydrate mitigation and control. He is also involved in the process of umbilical qualification of production chemicals that require rigorous testing and evaluation before being deployed offshore via long umbilical lines. Razavi is experienced in flowback and produced water production modeling and reuse with friction reducers in the US shale basins in West Texas, North Dakota, and Oklahoma. He has been involved with SPE since 2012 and has participated in young professional volunteer opportunities in the past several years. He holds a BS in chemical engineering and a BA in chemistry with focus on petroleum engineering and mathematics from University of Houston.
Timilehin Adegbamigbe is an energy industry professional with primary experience in well intervention operations. He holds a bachelor's degree in petroleum and gas engineering from the University of Lagos, Nigeria. He has been a student member of the SPE since 2017. Adegbamigbe represented his alma mater at the 2018 national PetroBowl and student symposium. He also previously served as a co-chair on the editorial board of the SPE UNILAG student chapter publication. His research interests include geomechanical modeling and drilling automation. Outside of work, Adegbamigbe enjoys reading, volunteering, football, and listening to classical music.
Umema Bohari is a mechanical engineer working with Schlumberger's Flow Control and Reservoir Monitoring technology group in Houston. Her work involves design, development, and qualification of flow control valves. Bohari completed her MS in mechanical engineering from Texas A&M University, where her research involved engineering design, optimization, and data-driven and machine learning enabled product design. Before pursuing her MS, Umema worked with Eaton Technologies in India for 2 years, on the Industrial Support and Electrical Systems portfolio. Bohari holds a BTech in mechanical engineering from College of Engineering Pune, India. When not working, Umema takes interest in amateur astronomy, writing/blogging, and traveling.
Utkarsh Gupta is a drilling engineer with Oil and Natural Gas Corp. He is associated with and has expertise in planning and managing deep onshore drilling operations in Assam Arrakan Basin in Northeast India. A recipient of 2020 SPE Regional Service Award for South Asia and the Pacific region, he is an avid SPE volunteer and delivers SPE Ambassador lectures, mentors undergraduate students through e-Mentoring, and had been associated with various SPE activities while serving as young professionals committee chairperson of the SPE Northeast India section. He holds a bachelor's degree in petroleum engineering from Indian Institute of Technology (Indian School of Mines), Dhanbad.
Vikrant Lakhanpal is a production engineer at Proline Energy Resources, based in Houston, Texas, where he focuses on production optimization and enhancement. He also leads the company's initiative of developing digitization workflows for small operators. Lakhanpal volunteers as an assistant director at Well Engineering Research Center for Intelligent Automation at University of Houston. Apart from conducting his research at the center, he guides younger engineers in their research and represents the center at various conferences and workshops. His research interests are data-driven modelling, automation, and analytics to make drilling and production more efficient. He holds two technology patents and is an active contributor to petroleum engineering literature on OnePetro. Being a member of SPE since 2010, Lakhanpal has held various positions in student chapters and the Gulf Coast Section. He is a member of the SPE Members-in-Transition committee, where he focuses on helping other members achieve their career goals. He holds a master's degree in petroleum engineering from University of Houston and a bachelor's degree in petroleum engineering from University of Petroleum and Energy Studies, India.
Yogashri Pradhan is a reservoir engineer at Endeavor Energy Resources, responsible for field development planning for unconventionals in the Midland Basin. She graduated from the University of Texas (UT) with a bachelor's degree in petroleum engineering in 2015 and previously worked for Devon Energy and Texas Oil and Gas Institute as a production engineer for both companies. As a student member, she was involved in SPE UT Student Chapter, was a member of UT's PetroBowl team, and won the bachelor's division of the 2015 International SPE Student Paper Contest. She is the cofounder of SPE Cares, a global community service initiative aimed to unite SPE members around the world through volunteering. She was recognized as a Houston Engineers' Week Young Engineer of the Year and with the SPE Young Member Outstanding Service Award. Pradhan is currently working on her master's degree in petroleum engineering at Texas A&M University.

Joining our Team of Editors
If you enjoy reading our publication and would like to try your hand at writing original content, we invite you to apply to be an editor as part of our volunteer staff. The articles you read on The Way Ahead are written by TWA editors or sourced by them from industry experts around the globe.
If you are an SPE member younger than 36 years of age who likes to write and discuss industry trends and technology, consider becoming a part of The Way Ahead. You'll take your writing to a wider audience beyond LinkedIn posts or blogs while working with a talented team of young professionals in the industry. The experience will improve your leadership, time management, and communication skills.
TWA currently accepts applications on a rolling basis. To learn more, please write to spethewayahead@gmail.com.