2022 SPE Virtual Career Pathways Fair Brings Career Guidance to Students and YPs Globally
The fair attracted global attendance and offered one-on-one mentoring among many other career guidance opportunities.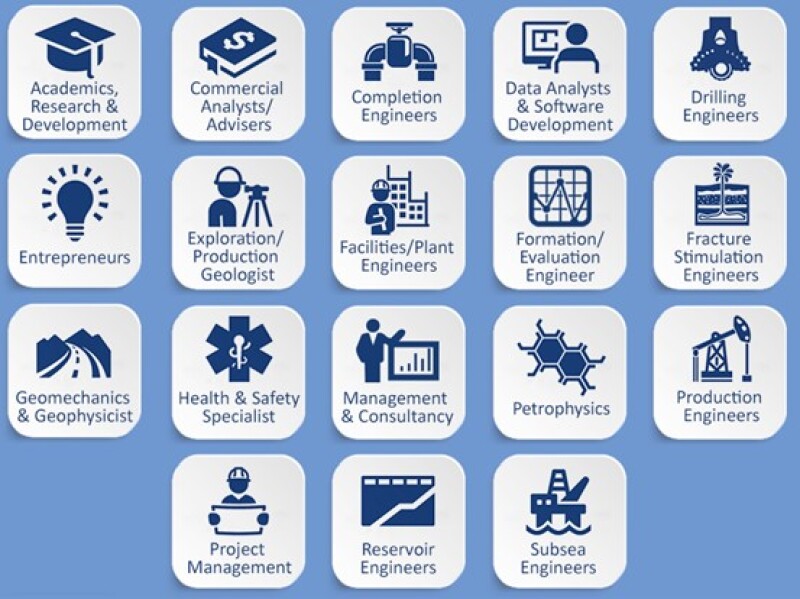 Following the success of the past three editions of the event, the SPE Virtual Career Pathways Fair (VCPF) was back in 2022 with updated resources and great presentations. This event was led by the SPE Young Member Engagement Committee, with support from technical and career-focused groups across SPE. The VCPF was held over 3 days from 26 to 28 April and held both live and recorded sessions at different times globally.
The event hosted a series of keynote presentations, industry updates, and networking sessions aimed at getting students and young professionals (YPs) ready for their next job in the industry. The virtual platform provided five parts: 1) Career Pathway, 2) Talent Investment Zone, 3) Presentations, 4) Networking Area, and 5) SPE Pavilion.
The VCPF allowed students and YPs to network and meet with experienced oil and gas professionals from all over the world. Besides, attendees also had the chance to take part in quick-fire mentoring sessions to talk about the future of specific jobs.
The Career Pathways session offered guidance on 18 different career options, ranging from academia, research & development to subsea engineering. Like in-person career fairs, these sessions provided mentoring opportunities specific to jobs students and YPs are pursuing at the time. As a virtual conference, it was able to bring this advice in the most convenient and accessible way and also provide direct links to established resources so they could gain from them immediately.
While recruitment in the industry is still difficult for many, getting more information on industry updates, alternative paths, and managing prospects can be a daunting task. There can be questions students and YPs want to ask but feel unable to do so in a professional environment. The VCPF had career advisors with valuable industry experience to mentor future industry leaders, and the platform provided the opportunity for this knowledge to be shared. Students and YPs were able to speak one-on-one with industry professionals and gained real and specific insight into following different career paths, their expectations, and how best to prepare.
This year, VCPF highlighted nine webinars and several resources to help attendees plan their careers. The presentations and webinars covered the following topics:
Are Traditional Oil and Gas Roles a Thing of the Past?

Facing the Public Perception of O&G Engineers

Gaining Digital Experience for a Strong Future

What Should I Be Doing to Prepare for the Energy Transition?

YP Industry Outlook: Azerbaijan, Ghana, Serbia

YP Industry Outlook: Mexico and Oman

The event hosted several distinguished SPE speakers such as 2021 SPE President Tom Blasingame, Rita Esuru Okoroafor, Omar Saleh, and Susan Howes. Live features in the networking areas included one-on-one chats with professional members and attendees as well as live webinars and discussion forums. The event was held across 3 days catering to different time zones and this allowed the attendees to make the most of the live features no matter where they were in the world.
The fair was particularly useful for students and YPs who are still determining their career paths in the industry. If their desired path was not available in their company or region, they gained advice on alternative methods to achieve their goals or how best to prepare to make sure they are the best candidate when the opportunity arises. The virtual event allowed members from all over the world to get the same benefits as an in-person event and enabled attendees to have access to online resources, networking areas, and webinars.