Changing Market Dynamics Force Oilfield Service Companies To Rethink Their Organization
A bearish future prospect and the digital transformation of the industry are forcing oilfield service companies to restructure their service delivery accountability and improve the interfaces between software and traditional segments.
E&P industry has entered a structurally different regime post June 2014. The downturn has been difficult for the entire oil and gas industry, but the magnitude of value erosion in Oilfield Equipment Services (OFES) sector has been extraordinary. In Fig. 1, XOP is an Exchange Traded Fund (ETF) of upstream companies and OIH is an ETF of OFES companies. Both XOP and OIH have underperformed S&P 500 by a large margin, in the last 5 years. Investors in the OFES companies are clearly bearish about the future prospects of this sector and are demanding a change in response to the downturn.
Sustained challenges faced by the OFES sector in the last 5 years has forced them to go beyond the typical cost-cutting responses, e.g., culling headcount, and make fundamental changes to their cost structure. This has often entailed changing the organizational structure and the operating model. In this article we explore classical organizational archetypes for OFES companies as well as the changes thereof that we have observed as a result of evolving market dynamics in the last 5 years.
There are two broad classical organizational archetypes for large OFES companies:
Archetype 1: Product-Service Lines (PSL)-led
Role of PSL leadership: Under this archetype, service delivery organizations report directly up into PSL leadership. This gives PSLs primary accountability for both profit and loss (P&L) and technology innovation.
Role of geographic leadership: The geographic leadership under this structure is primarily responsible for shared services across product and service lines (e.g., human resources [HR], finance). Although geographies have some P&L accountability as service delivery organizations have dotted line reporting into them, they primarily operate as cost centers. Figure 2 shows the organizational structure of the PSL-led archetype.

Archetype 2: Geography (geomarket)-led
Role of PSL leadership: PSLs under this archetype are primarily responsible for technology innovation and support. Since service delivery organization has a dotted line reporting into PSL leadership, PSLs have minimal P&L accountability.
Role of geographic leadership: Service delivery, along with other functions such as supply chain and HR report directly to geographic leadership giving end-to-end P&L accountability to geographic leadership. This organizational structure of the geography-led archetype is depicted in Fig 3.
For the longest time, OFES companies have followed one of these two archetypes or some hybrid of the those two, in select geographies. However, recent market dynamics have forced OFES to fundamentally rethink their organizations. The following are some salient changes in the market in the last 5 years.
Price (and margin) erosion. A large portion of breakeven cost reduction during the downturn has come through OFES price decreases (other major factors driving lower breakeven are improved drilling and completion designs and efficiencies). We have seen OFES price discounts in the range of 30–60% depending on segments and geographies. A lean organization is "table-stakes" for surviving these prolonged price reductions.
Sources of competitive advantage shifting from downhole technology to delivery efficiency. As operators focus on exploiting largely established plays in a cost-effective manner through "factory drilling" vs. experimenting and learning about new plays, their expectations from OFES have shifted from provider of cutting-edge petroleum technology to efficient delivery machines. This shift has been further exemplified as the technology gap between the leaders and the rest has reduced over the years. A key organizational implication of this trend is manifested in the form of OFES moving away from organizing core operations by product/service.
Hard to predict demand volatility. The range-bound but volatile oil price environment has tested the ability of OFES to respond to market needs. While worldwide rig counts, based on Baker Hughes Rig Count data, have recovered ~60% from 2016 lows, operators have started reducing rig count since beginning of 2019, primarily lead by US and Canada. In a margin-challenged environment, managing volatility through spare headcount is only possible to a limited extent thus requiring a truly agile and modular workforce.
Broader oil and gas industry looking towards "digital" as the next major source of value. As the broader industry plans and takes initial steps towards its digital transformation journey, the OFES is looking to understand the role it could play in the digitally enabled oilfield of the future. This requires fundamental changes to the interfaces between traditional offerings and software/platform offerings.
How the OFES Sector is Responding
The discussed market dynamics and investor demands have forced OFES companies to change their typical response. OFES companies are now consolidating service delivery accountability into geographies and thinning the PSL leadership ranks. In addition, we see some second order changes, i.e., renewed focus on multiskilling and improved interfaces between software and traditional segments. The following is a brief summary of the salient changes we have observed.
Service delivery (and P&L) accountability shifting from PSLs to geographies. During the downturn we have seen organizations with Archetype 1 move toward Archetype 2. For example, one of the major OFES players combined multiple product and service lines under geographic leadership. The primary driver behind this move is making the organizational structure conducive for integrated offerings for selling and delivering multiple services under the same workflow—e.g., fracturing and pump down perforation. Operators are increasingly favoring OFES providers that have an ability to execute seamlessly throughout the workflows and thus decrease cycle time and breakeven costs. The PSL-oriented delivery organizations are also losing relevance as technology differentiation is becoming less relevant in the current commoditized OFES markets.
A renewed focus on fit-for-purpose training and multiskilling. Although training rationalization and multiskilling has been on industry's radar for a long time, they have now become essential to surviving the current low-margin, volatile landscape. Workforce training time can quickly become a bottleneck during times that require quick ramp-up of crews. Companies are now exploring and realizing opportunities to rationalize training content and delivery methods to make them fit-for-purpose for workforce needs. Multiskilling is a key untapped lever for managing demand volatility across service lines while maintaining a lean workforce. Although current success stories have been in services involving adjacent workflows (e.g., fracking and pump down perforation), we believe there is still significant untapped potential.
Improving interfaces between software segments and traditional segments. As OFES companies position themselves as enablers for their customers' digital transformation journeys, they have realized the need for seamless interfaces between their software segments and traditional service delivery organizations. For example, for developing a state-of-the-art real-time digital well drilling and optimization solution the development team needs to depend on frontline operations to understand pain points in the current workflow and integrate with existing tools and technologies such as measurement while drilling and logging while drilling. To achieve this integration, large OFES players have started decentralizing their software development teams and embedding them across the organization.
These changes were much needed and will slowly help restructure the cost and operating models of OFES companies. However, we have observed often that as these organizational changes are being made, the cultural ramifications are not being fully considered. Transforming the organizational DNA of OFES companies will take sustained effort from all levels of leadership.
The market trends and operating model changes have three key implications for young professionals in OFES:
Build a culture that squarely focuses, now more than ever, on service delivery efficiency and quality for executing the job seamlessly and getting the job right in minimum time.

Actively up-skill in digital methods and jump on opportunities to contribute to digital transfromation that most companies in the oil and gas industry are undergoing at various levels of maturity.

Stay flexible and agile to cross-train for, learn about, and execute on as many or all oilfield equipment, products, and services for upstream. The days of siloed, function or product-line-specific service delivery is likely behind us.
The hydrocarbon value chain is undergoing seismic shifts—non pun intended. The role of the operator and the OFES company in the upstream part of the value chain is changing. We believe OFES companies would need to reassess the value they create and the way they go about creating this value in the hydrocarbon value chain. When they figure this out, some part of the value that OFES companies create will accrue to them in form of economic rent. This will likely attract greater investor attention and capital in the future. Until then the OFES sector will continue to undergo massive changes.

---
Manas Satapathy is a managing director in Accenture's Strategy Energy practice. With more than 20 years of experience, he has worked with many of the largest oil and gas, mining, and oilfield services companies to formulate and implement strategies and investment initiatives. He has authored several thought pieces in Petroleum Economist and Energy Perspectives on evolution of global crude oil and natural gas landscapes.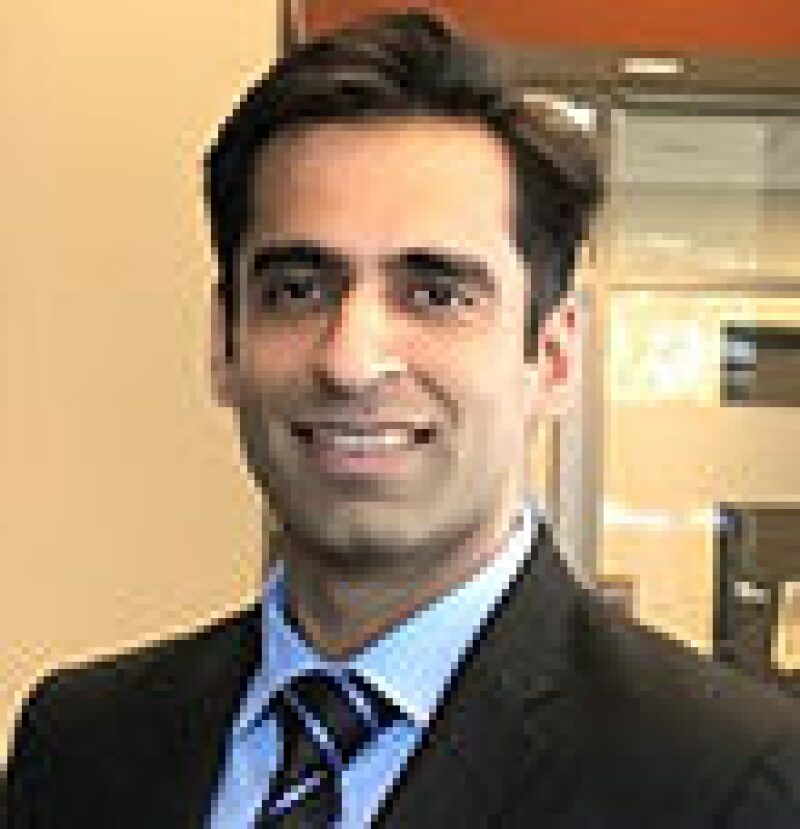 Vikram Mukhi is a manager in Accenture's Strategy Energy practice. He has more than 8 years of experience working for exploration and production and oilfield equipment and services companies. At Accenture, he focuses on operating model, digital transformation, and advanced analytics themes for the oil and gas sector.
This article was sourced from the authors by TWA editors Samuel Ighalo and Asif Zafar.
Also from the author: On the importance of optimizing the value chain and realising the optionality present in the value chain.