Egbert Imomoh, Chairman, Afren Energy Resources
A conversation with Egbert Imomoh, Chairman of Afren Energy Resources, about his career and his company.
Egbert Imomoh, chairman of Afren Energy Resources, was interviewed in Florence, Italy, during the 2010 SPE Annual Technical Conference and Exhibition (ATCE) last fall by TWA Interview Editors Anthony Onukwu and Carlos Chalbaud. The candid discussion dealt with the current theme of emerging oil and gas regions, with a focus on Africa and Nigeria. Imomoh, a true African oil and gas industry leader, talked about his career, gave his views on several key topics affecting the industry globally, and offered advice to industry young professionals (YPs).
What was your first job in the industry?
I joined Shell Petroleum Development Company in July 1968, starting with initial training in Holland. Shell had a training school there for all disciplines of engineers, where they converted them to petroleum engineers. In those days, there were not very many institutions outside the USA where you could train as a petroleum engineer.
After 5 months of training, I was transferred to Nigeria where I worked as a wellsite petroleum engineer. I was responsible for the mud, the penetration log, running casing, and supervising the well evaluation work done by service companies and contractors.
What was your impression of the industry? Was it different from your expectations?
It was different. At the training school they train you to mix mud in little cups, so when I went on the rig and saw this huge tank, I said, "What's that?" They said "Mud." I said "Am I to mix that mud?" So it was a completely different dimension!
And I was given responsibility; I was in charge. We were all required to run that rig and if you did well, fine. If you didn't do well, you were held accountable. So from very early on, being in charge and accountable has governed my whole career.
What do you think the oil and gas industry has to offer to Nigerian and African YPs and to society in general? What about the challenges?
First of all, the industry is still exciting for the African, European, Russian, or whoever you are. The jobs people do now are quite different from when we started. There's a lot more technology available out there. These days, I sit in my office and can actually see the well as we drill. In those days, you saw nothing. Technology, indeed, has helped all those who want to work in the industry.
You need to have the capabilities; you have to be switched on in technology. And, also, communication from the field is much better—just being able to pick up the telephone and call somebody in the office. In those days, blackouts were common. You couldn't call, so you had to take decisions yourself.
I think the challenges are still there, but they may not be the same as when I joined. Clearly, if you want to join the industry and you want to grow, I think that path from getting your hands dirty and starting from an elementary basis eventually helps you as you grow up in your career. It doesn't matter how high you reach; if you don't know what's happening out there, you could become lost.
Do you think the industry has done a lot for the young people of Africa?
It has, and you're probably aware of that. Take my country, for instance. A lot of the companies actually offer scholarships to Nigerians in various institutions, and many of them don't necessarily have to go back to work for the company.
So there are a number who benefited from scholarships offered by oil companies, who are out there working in different industries and not necessarily related to oil and gas.
Also, some companies run intensive schools, where they take people from universities and put them up for a year or two into their own institutions to get them ready to work for their companies. Not all of them work for those companies; some work for service companies. Therefore, the knowledge they've gathered becomes available to many more people.
That direct way of providing training is very important. But indirectly, there is also a social responsibility element in training many more people out there that don't necessarily have to work for the industry. I think this is tremendous work, of which many are not aware or that sometimes is taken for granted.
Was there a turning point that really changed your career?
There is not one. There was no one big change "en route to Damascus," as for St. Paul, who saw the light and things changed in his life. No, for me, there were a number of instances.
The first was when I left the wellsite and became an operations engineer in the office. Then you're actually managing four or five rigs with engineers reporting to you. It was tough, with long, sleepless nights. But I felt it was good to be able to run the rigs from the office.
Then I got transferred to Lagos and worked happily in the office as a production engineer, until my manager called me and said, "You're going to be transferred back to Warri as a senior production engineer, and if you do well, you become a chief PE." In those days being chief PE was a big thing.
It happened and then, within a very short while, I became the manager of petroleum engineering in one of the divisions in Nigeria and responsible for planning and executing projects, training people, production forecasts, budgeting—the whole lot . I think we were producing around 400,000 B/D in that division. I was in charge of production, with all the planning that went behind. I took on that job in 1975, so it happened very early in my career.
The third turning point came when I then became a divisional manager. There are two divisions in Nigeria, and I became a divisional manager in Port Harcourt, where you had 2,000 people reporting to you, and we were producing more than a half-million bbl a day.
So those were three different occasions where I thought, "Yes." My life changed in three steps.
The last one from there was when I retired as the deputy managing director of Shell Nigeria. There you're actually close to the top, where it's a mixture of technical, community, and getting involved with the political issues. So then you're really at a different level, and that's what crowned my career.
And is there any particular milestone with Afren?
Well, the company is relatively new. It was founded in 2005, and our first major milestone was in 2008, when we started producing from the Okoro field. We had invested in this field, and in less than 24 months from when we signed up with our partner, we were able to raise the money, commit to a rig, commit to long lead items, and bring the field into production.
For me, that was unique. It's something I don't think many people have achieved in Nigeria.
Do you have any mentors? Any person you looked up to during your career?
I had a number of mentors. Unfortunately, two of them have passed away. The very first person I met and considered as my mentor is Aret Adams. What happened was that I was a Shell Scholar, so before I went to university, somebody introduced me to Mr. Adams. As you probably know, he was the first group managing director of NNPC (Nigerian National Petroleum Corporation). He had just come back to Nigeria and was going to work as an engineer in Shell. I had just completed my higher school and talked to him about being an engineer. We remained friendly with the family, and he was somebody I always respected.
The second is Joe Egwuterai, a geologist, who taught me a few things about what I call the morality of work. Not the technical side, but what you should do and what you should not do. I think that's important when you are in business. You have relationships with people, things to do with being straightforward and what you can accept and cannot accept in work and work ethics. Those things are important to me and have carried me on.
The third is Peter Everrett, a Scot guy, who was not only a good engineer but a good golfer; he gave me my first shot at management. He was the guy who transferred me to become head of production engineering. He said, "Go out and be head of production, and thereafter you will be chief PE," and so he was the guy who actually gave me that little nudge upstairs.
How did your career help you get to where you are with Afren?
I had a lot of good training—technical, people management, and on-the-job training. A lot of planning also goes into what you do in Shell, and that combination is very powerful.
When we founded this company [Afren], we had to bring long years of experience into it. Fortunately, when we started, we didn't have much of an asset, so we used what I call that "dead space" in preparing ourselves. Shell was very good in preparing procedures. And we said, "Okay, we'll have all the procedures and processes in place."
We found that very useful. When we started production, we didn't have much time. If you wait until you start production to write your procedures, you won't have time.
It was very gratifying when one of the majors working in Nigeria came to our office to see our various processes and procedures for safety, environment, and drilling. We gave them one at a time, and they said, "Yes, you've passed." That was very gratifying.
And so many years of doing different things, and also working in different locations, are all pooled together now in running a small operation ourselves. That's what has been very useful and powerful for us.
When you look for someone to join your team, what kind of qualities do you seek?
These days, I see many CVs, but I don't pay too much attention to them because I think there are professionals who write some of them.
When I sit in on an interview, I start with the person: what kind of a person are they? Primary school, secondary school, university; what has that person achieved in their personal lives? For me, that's very important, and I believe that is what drives and determines whatever he or she will achieve in the future.
It's difficult to know about interpersonal relationships when you're interviewing somebody, but you can get a glimpse of that and it's very important. You can have somebody who could be an Einstein, but if he or she cannot work with people, you have a problem. So you have to have somebody who is capable of working with other people. And the person also has to be able to communicate in a powerful way.
Quality of mind is also important. The person who is constantly searching for knowledge and for new ways of doing things better has the kind of mind I like. Fertility of mind and strength of character are both important to me.
One thing that is different for YPs now is company loyalty. Many don't think of staying with the same company for more than 5 years. What are your views on that, and what is Afren doing to improve staff loyalty and recruit YPs?
The point you raise is quite true. I worked for Shell for 37 years and never thought of quitting, and that's the way it used to be. These days, it is probably different.
However, in Afren, we want to make people believe they are part of the company. So you need to offer a package that has various elements—in terms of salary, share options—and makes them feel part of a growing company. You may not be able to provide the hefty entry salaries that the big companies can, but if you show them that this company can grow and that they can share in that growth and success, it tends to fire people up because they can correlate the success of what they're doing to their bottom line. Small companies can more easily do this.
What do you think the West African offshore region will learn from the recent happening in the Gulf of Mexico, and what is your take on that?
Well, first of all, it's a sad event, and there has been a lot of focus on the environment and the damage to the environment. But I think also you have to recognize that people lost their lives, and you don't hear much said about that. Eleven people who were sons, brothers, and husbands are gone and are irreplaceable. Whatever we do, it's absolutely paramount that we protect life.
The incident has already impacted the way the regulatory bodies are going to be looking at your well programs and designs; even the insurance companies are going to be saying: "How much are you going to pay to safeguard your operations?"
Also, in an indirect way, the big companies, who ordinarily look for small companies like us to take over, will be saying: "Are you sure we can trust you to look after our fields?" So I see a number of things. First of all, the approval processes will be tightened. We did the same when it happened; we went to our processes and people just to make sure that there was no gap. I'm sure a lot of other companies have done that, and we're going to need to keep doing that. But please remember those people who lost their lives. For me, that's absolutely important.
What is Afren's biggest strength and at least one weakness?
(Laughter) Our biggest strength is our people. We have a very good team whose members bring different qualities. There are free thinkers and horizontal thinkers; those who are strong on the finance side, those who are strong on the operational/technical side, and those who are strong on the legal side. That combination we're finding very useful. The chemistry has been quite good.
A weakness? Frankly when we started, nobody knew us. "Who are you? What can we trust you with?" And, "You've not operated anything. You don't have money." We told them, "No, but we have raised some and by the time we operate we'll have more." So it's tough to prove yourself if you're a beginner.
What do you see in Africa's future? Do you think it will keep playing a major role in the energy arena?
I think it will. The West African region continues to produce significant volumes of oil. And there are people who are saying that gas has not been touched at all.
East Africa is also opening up. As you've probably read, we've just bought a company in East Africa, in a basin that has not been explored. And, of course, North Africa is also a big player. So yes, North and West Africa are strong, but East Africa is definitely opening up and could be a significant player in the future.
You have been the SPE regional director for Africa. What do you think SPE has to offer? What do you think of the SPE value proposition in Africa?
Clearly, access to technology. I think SPE is making it easier. When I was a young engineer, the Internet didn't exist, so for knowledge you had to depend on your local library to get you hard copy. But now, anybody who has an inquisitive mind can access knowledge very quickly, wherever it is.
So a youngster sitting in Lagos, or in Shanghai, for instance, can go to the Internet if he has a problem. He can ask questions and have instant access to knowledge that previously would have taken months or years to gather. That's very powerful and makes it possible for the African student to compete in a worldwide manner with people from other parts of the world.
---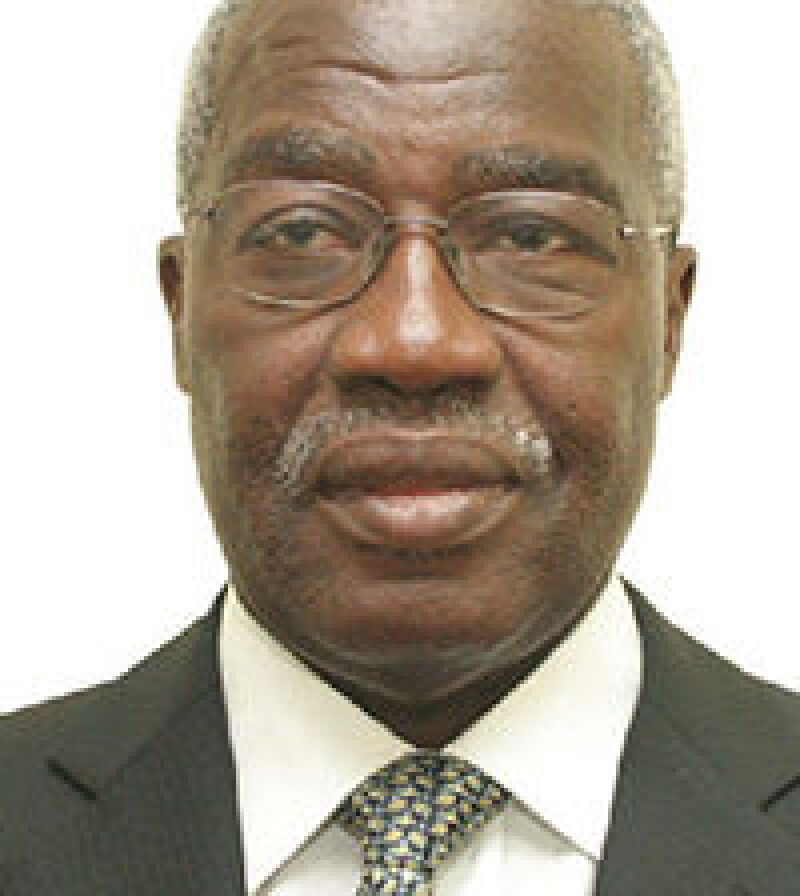 Egbert Imomoh is a founder of Afren, a pan-African independent oil and gas company, and is nonexecutive chairman of the company in the UK and Nigeria. Before his involvement with Afren, Imomoh worked 37 years with Shell. Joining the company as a petroleum engineer in Nigeria during 1968, he rose through a series of field and office based operations, engineering, and management assignments in Africa and Europe and eventually became deputy managing director of Shell Petroleum Development Company of Nigeria. From that position, he moved to London in 2002 to become a senior corporate adviser on Nigeria, before retiring from Shell in 2004. Imomoh has been a member of SPE since 1973 and was a founding member in Nigeria. He chaired the SPE Nigeria Council in 1986, was named a Distinguished Member of the Society in 1999, and served as first regional director for Africa on the SPE board during 2000–2003. Since 2007, Imomoh has chaired the SPE Board of Trustees, Nigeria. He is a graduate in mechanical engineering from the University of Birmingham, UK.