After 4 Years, Range Resources Exits Louisiana Tight-Gas Play
The Pennsylvania-based producer will leave Louisiana where profiting from tight-gas fields has proven difficult and focus on its legacy assets in the Marcellus Shale.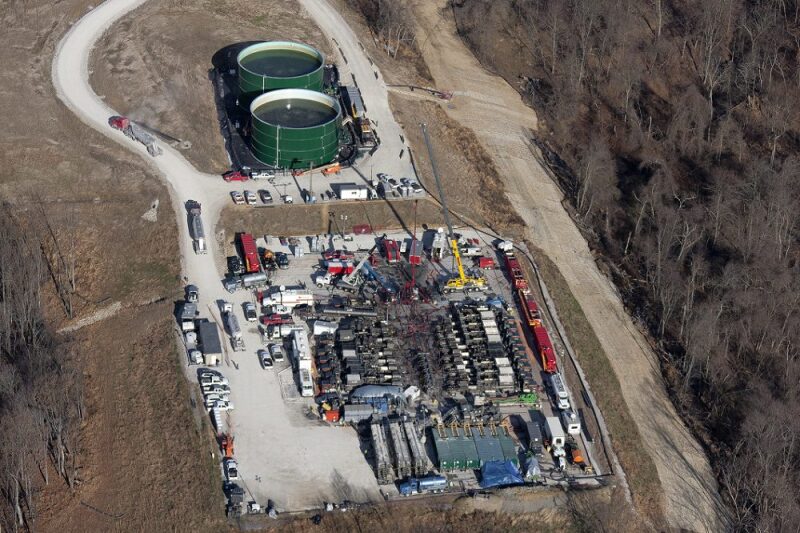 Range Resources said this week that it has sold off its unconventional gas fields in northern Louisiana for the sum of $245 million. Contingent on commodity prices, Range stands to net an additional $90 million.
The buyer is Castleton Resources, a joint venture between energy trading firm Castleton Commodities International and Tokyo Gas, which will become a 70% owner upon closing.
Range entered Louisiana in 2016 when it acquired tight-gas producer Memorial Resources in an all-stock transaction valued at $4.2 billion. The acreage sits atop the tight-gas Lower Cotton Valley formation, a less-prolific horizon than the Haynesville Shale, which dominates most exploration and production activity in Louisiana.
Signs of distress became apparent last year when Range said in its fourth-quarter filings that due to low gas prices it was writing off $2.3 billion in proved and unproved reserves from the Louisiana asset that comprises about 124,000 acres. Range confirmed in February that it was actively marketing the asset where it had already decided to halt drilling and completions operations.
With the acquisition, Castleton's position in gas-rich east Texas and northern Louisiana has grown to 315,000 net acres and its daily production average is now almost 500 MMcfe/D, the company said. About 160 MMcfe/D is represented by Range's former asset, according to company documents.
"We are very pleased to be able to purchase quality assets at a low point in the commodity-price cycle," said Craig Jarchow, the chief executive of Castleton, in a press statement. "We remain focused on strategically growing and diversifying our upstream and midstream assets and broadening our portfolio with attractive opportunities that complement our long-term business strategy."
Upon its exit, Range will focus on its legacy position in Pennsylvania's Marcellus Shale where it holds more than 800,000 acres. The company emphasized that the deal would improve its cost structure and help keep its base decline rate below 20%.
"Our shallow base decline and peer-leading well costs provide Range a sustaining capital requirement per mcfe that we believe is the lowest amongst peers, providing us a solid foundation for generating corporate returns," said Jeff Ventura, the chief executive of Range, in a press statement.