The authors describe an integrated geological-engineering data-management project covering all aspects of well-engineering work flows.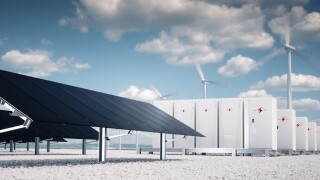 Open Energi's technology optimizes the energy use of low-carbon assets, including battery storage, hydrogen electrolyzers, and solar farms, connecting the assets to power markets and giving traders access to real-time data. The goal is to provide flexibility at times of low renewable-energy generation and during price peaks.
Earlier this year, 19 teams competed in a machine-learning contest held by the Data Analytics Study Group of SPE's Gulf Coast Section. The was the first competition of its kind for SPE. Here, the organizers of the contest present some of the techniques used and lessons learned from the Machine Learning Challenge 2021.