Stay Connected
Don't miss out on the latest technology delivered to your email every 2 weeks. Sign up for the DSDE newsletter.
Applications include identifying new green catalysts to enable the conversion of waste products to useful matter, green hydrogen generation, CO2 utilization, and the development of fuel cells. Novel catalysts also could be used to replace expensive and rare materials such as iridium, the metal used to generate green hydrogen and CO2 reduction products.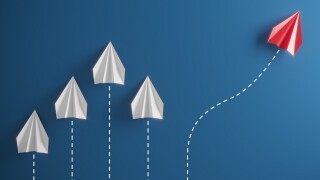 Are your skilled innovators not performing as quickly as you thought they would? I think I know why.
The owner of a hydroelectric power plant has created a cottage industry for local crypto miners in Costa Rica where electricity is in surplus and the power that is produced is all green.
The mood in the global oil and gas business is looking up, but the times are changing as reflected in this selection of some of the most-read JPT articles of the year.

Totally automated drilling today looks like a robot doing all the heavy lifting on a drilling floor. By 2025, there may no longer be anything surprising about it.
This paper presents a review of virtual reality (VR) in the oil and gas industry through the development of prototypes. The objective was to establish a learning experience and knowledge about VR's main features, hardware, software, and applications; evaluate the capabilities of various VR solutions in the context of field operator and maintenance training; and develo…

A supervised machine-learning algorithm is developed to classify drilling parameters that increase rate of penetration and bit endurance for use in unconventional fields in Australia.