Strong Flow Rates Seen From Dorado Appraisal Well Off Australia
Santos Energy said its second and final flow test from the Dorado field suggests potential flow rates of around 30,000 B/D from each Caley reservoir production well.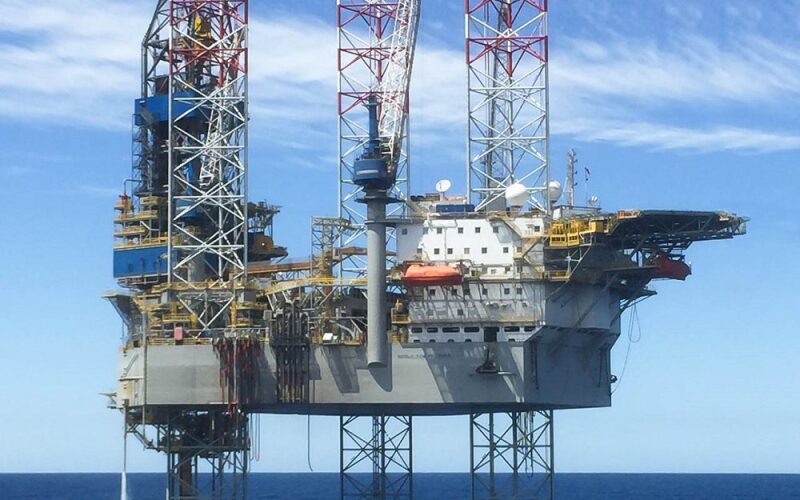 Santos Energy has wrapped up its 2019 offshore drilling program with another positive flow test from its Dorado oil and gas field in the Bedout Basin offshore Western Australia.
The initial flow test of the Caley reservoir from the Dorado-3 appraisal well has confirmed the main oil pool in the field is capable of producing flow rates at the higher end of predrill expectations, the Adelaide-based operator said 8 October.
The initial cleanup flow test of the Caley reservoir was conducted over a 12-hour period and reached a maximum measured rate of 11,100 B/D of oil and 21 MMscf/D of associated gas through a 68/64-in. choke. The oil rate is one of the highest ever from a North West Shelf appraisal well test, Santos said.
The test was conducted over an 11-m net interval between 3,999–4,015-m MD with 220 psi of drawdown. As with the Baxter flow test conducted in September, Caley production was constrained by surface equipment, indicating the reservoir has the capacity to flow at much higher rates, the company said.
The initial cleanup test over the Baxter reservoir, also conducted over 12 hours, reached a maximum rate of 48 MMscf/D of gas and 4,500 B/D of associated condensate through a 60/64-in. choke. The well test was conducted over a 7.4-m net interval between 4,136–4,156-m MD with 150 psi of drawdown.
"The results are very encouraging for development of the shallow-water Dorado field, with the test indicating very high potential flow rates of around 30,000 B/D from each single production well in the Caley reservoir," said Kevin Gallagher, Santos managing director and chief executive officer, in a company news release.
Santos said the results support progress towards front-end engineering and design entry in early 2020.
Dorado-3 is on Petroleum Permit WA-437-P, where operator Santos has an 80% interest and Carnarvon Petroleum holds the remaining 20%. The well is 160 km north of Port Hedland and 1 km northwest of the Dorado-1 discovery made in July 2018.
Dorado-3 was drilled by the Noble Tom Prosser jackup rig in 95 m of water and reached a MD of 4,643 m.