DOE Announces $27 Million for Carbon Dioxide Transport Networks
The funding is aimed at helping connect sources of carbon dioxide to locations for geologic storage and conversion through multiple transport modes.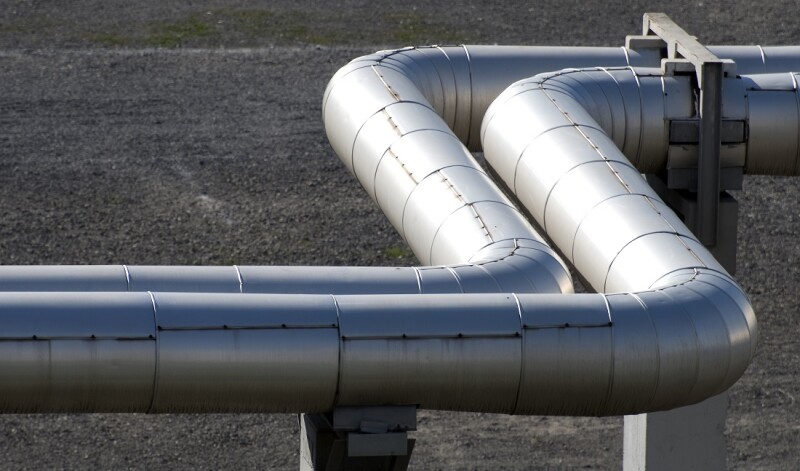 The US Department of Energy's Office of Fossil Energy and Carbon Management announced it is making up to $27 million available to support the transport of carbon dioxide (CO2) captured from industrial and power generation facilities, as well as from legacy CO2 emissions captured directly from the atmosphere, to locations for permanent geologic storage or conversion to useful products. The CO2 may be transported by any single mode of transport, including pipelines, rail, trucks, barges, or ships. This effort supports the development of a large-scale carbon storage industry.
"The United States will need to capture and permanently store significant quantities of carbon dioxide emissions in the coming decades to reach the Biden administration's decarbonization goals," said Brad Crabtree, assistant secretary of fossil energy and carbon management. "Meeting this challenge requires a substantial scale-up of our transport infrastructure that will not only support our growing carbon management industry but will serve to protect our communities and create good, high-wage jobs across the country."
A CO2 transport network is required to connect CO2 sources, such as industrial facilities and power plants, to targeted, suitable geologic formations where captured CO2 emissions can be permanently stored deep underground or to locations where it can be used as a feedstock to manufacture fuels, chemicals, building materials, and other products.
The funding opportunity announcement will support front-end engineering and design (FEED) studies for regional CO2 transport networks to safely transport captured CO2 from key sources to centralized locations. The projects will focus on carbon transport costs, transport network configurations, and technical and commercial considerations that support broad efforts to develop and deploy carbon capture, conversion, and storage at commercial scale. Funding of up to $3 million per FEED study is expected.