Operator Executives Share Haynesville Development Strategies
Indigo Natural Resources, Aethon Energy, and Rockcliff Energy are among the most active operators in the revived Haynesville Shale of North Louisiana and East Texas. And most people outside of the region likely have never heard of them.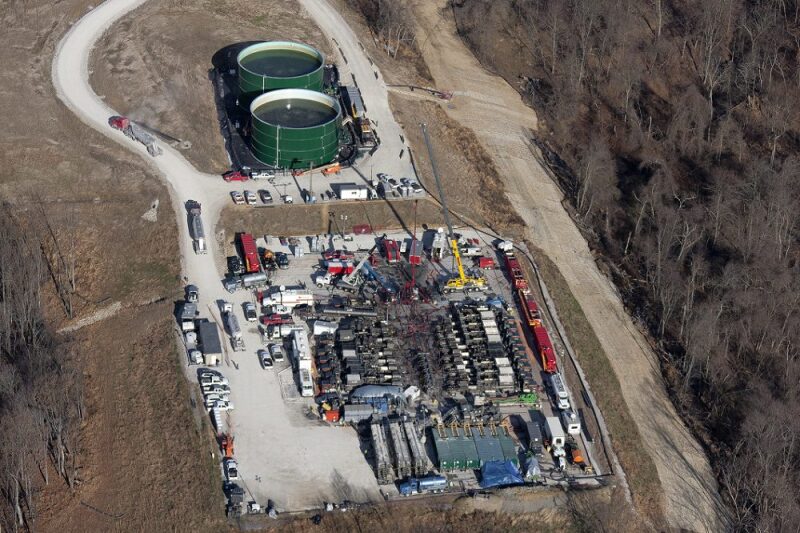 Indigo Natural Resources, Aethon Energy Management, and Rockcliff Energy II are among the most active operators in the revived Haynesville Shale of North Louisiana and East Texas. And most people outside of the region have likely never heard of them.
Such is the story of the bulk of the top producers in the dry gas-rich Haynesville, which differs from its peer group of big shale plays that are led by majors and big independents. While Chesapeake Energy, XTO Energy, and BP each has a presence there, it is the lesser-known privately-owned, largely pure-play operators—with their new completions and midstream partnerships—that have accounted for much of the play's output increases.
Those companies began entering the play a few years ago when many of the bigger operators were turning away from dry gas. The mergers and acquisitions continued through 2018, when, notably, Aethon struck a deal to buy QEP Resources' Haynesville-Cotton Valley acreage for $735 million and BP more than tripled its Haynesville position through its purchase of BHP Billiton's US shale assets.
Indigo, in particular, over the past 4 years has aggressively leased and acquired acreage in North Louisiana. The company targeted the Louisiana portion of the play because it benefits from the ability to drill north-south with cross-unit laterals and forced pooling, said Frank D. Tsuru, president and chief executive officer of Indigo, during a recent SPE Gulf Coast Section panel discussion of Haynesville executives in Houston.
The Houston-based company has amassed 435,000 net acres and, through Momentum Midstream, has "built a fully integrated, very large-scale midstream business to complement it," said Tsuru, who also serves as Momentum's CEO. Indigo currently produces around 1.3 Bcf/D, up from 200 MMcf/D in 2016, with proved reserves of 4.7 Tcf.
Preston Phillips, vice president of acquisitions and divestitures of Dallas-based Aethon, said his company took "a contrarian investment strategy" that involved building a position in Haynesville when it could basically "buy upside for nothing" as others had given up on the play. "Now that we're a significant player, we will continue to make acquisitions and bolt on to our position," he said.
Aethon currently has 186,000 net acres in the Haynesville consisting of a large position in North Louisiana as well as a less mature position in the Shelby Trough play of East Texas, a portion of which it bought from Rockcliff Energy.
Most of its position either has the Bossier formation underneath it or Cotton Valley sands above it, he said. "We're already doing Bossier development and seeing great success. The Cotton Valley's got a lot more water, so there's some cost issues to unlock there, but we're working hard on it." Around 70% of the operator's inventory has been drilled using 7,500-ft and 10,000-ft laterals.
"Fortunately, there's a large number of LNG plants and petrochemical projects that are being developed in the Gulf Coast," Phillips said. "And that demand is why we think we're very well positioned being in the Haynesville play relative to the other basins."
Houston-based Rockcliff, which is backed by private equity firm Quantum Energy Partners, previously took a path traveled by many operators, entering the Permian's Delaware Basin a few years back. But, after drilling four wells, it ended up selling its position as acreage value spiked.
The company started building its Haynesville position in 2017 when it bought 60,000 acres primarily in East Texas from Sheridan Production and then 210,000 net acres in East Texas and North Louisiana from Samson Resources II. It later sold the Louisiana position and now has 265,000 acres, largely contiguous.
Alan L. Smith, Rockcliff president and CEO, noted that the company initially mulled gaining a foothold in the more competitive areas of the Louisiana Haynesville. But it determined that the Texas portion of the play was most opportunistic given its good porosity, total organic carbon content, thicker sections, high quantities of gas in place, and high upside with improved completions.
Rockcliff also saw the opportunity to increase the size and scale of its operations, Smith said, as the East Texas position is predominately held by production with minimal parent-child well interference issues.
Drilling and Completions Experiences
Upon adding the acreage, Rockcliff immediately began pad drilling. It now has four rigs working and has grown production to 500 MMcf/D from 100 MMcf/D.
Indigo is running seven rigs in the play and expects to eclipse the total footage it drilled in 2018—800,000 ft—typically drilling 7,500-, or 10,000-ft cross-unit laterals. This is done using a steerable bottomhole assembly that can withstand subsurface conditions reaching 350°F and 12,000 psi, which are seen in the southeast portion of the Louisiana Haynesville.
Haynesville operators have posted big improvements in productivity over the last few years as they have refined their well designs. Wells are longer, frac sizes have increased to 5,000 lb/ft of sand, and choke management practices are "preserving the integrity of these completions," with many operators managing down to less than 25 psi/day, Phillips said.
Smith said Rockliff is logging "really, really good completions" with 30-day initial production rates ranging 16–25 MMcf/D with 6,000–7,300 psi flowing tubing pressure. Other nearby operators have also reported similarly strong well results, including Sabine Oil & Gas and Covey Park Energy. Rockcliff has utilized a wine-rack pattern with 800-ft spacing between laterals in some areas. "We've already done a test of this with really good results," he said.
Rockcliff's acreage position varies, with one portion, for example, yielding 2.5–3.5 Bcf/1,000 ft of lateral while another produces a lot more liquids, "which is a great equalizer," he said.
Reducing stage spacing to 100 ft from around 450 ft and increasing fluid injection volumes have resulted in shallower decline rates.
"We're even trying to step back a little bit and go from 100-ft spacing back to 200-ft spacing and use diverter technology to try to get the same result—that would cut our stages in half and obviously save us a lot of money," Smith said. Rockcliff is continually applying near-field and far-field diverters, performing slickwater treatments at high pressures, and testing friction reducers "to see what works best," he said.
"These shales have a tremendous amount of gas in place, and you've got to figure out how to get your recovery factor up," Smith said. "And we're convinced that the way to do that is real simple: It's stimulated rock volume."
In its efforts to boost recovery, Indigo has elected to refracture some of its wells. Tsuru said it costs around $4.5–5 million to burn-over the packer, clean out the well, put in the liner, perforate, and refrac. "And we're looking at an [internal rate of return] of 25–45%."
Tsuru said Indigo does a "protective" refrac where it refracs the parent well to restore reservoir pressure and then refracs the other nearby wells. "And the amazing thing is that the protective refrac was flowing maybe 150 Mcf/D—we bring it back at 12–15 MMcf/D. And with some of these wells, the flowing casing pressure is not even 100 [psi]. It's brand new rock," he said.
Phillips said QEP did "a bunch of refracs" before selling its acreage to Aethon, which is now doing its own at around the same cost as the original completion.
Tech and In-Basin Sand Cut Costs
While wells have become longer and completions more intense, "costs have stayed in check and even declined on a per foot basis," Phillips noted. "The service industry has done a tremendous job of improving reliability and reducing service costs, and advanced technologies have helped too."
Tsuru mentioned that Indigo has benefitted from Halliburton's automated pump monitoring program that uses acoustics to pinpoint which valves are encountering issues. When a problem is spotted, the crew immediately knows the exact truck and valve and takes action when operations are down—for example, during perforations—reducing downtime.
But some of the biggest cost savings, Phillips said, have come with the emergence of local sand mines. Aethon is working to self-source its sand, and Indigo will have its own mine up and running this year.
In its early phase, Haynesville wells were completed using ceramic proppant, but supplies dwindled as concentrations and intensities increased. Resin-coated sand then took its place and worked just as well, Tsuru said, but a shortage resulted in a move to Northern White sand from Wisconsin.
Now, sand use per linear foot in the Haynesville is higher than almost every other shale basin, and, by necessity, most of the sand used by operators is sourced locally. The play has seven working mines with a combined nameplate capacity of 13.2 million tonnes/year, according to data from PLG Consulting.
Momentum-owned Gen 6 Proppants is constructing a facility that, at full capacity, will be able to mine about 2.8 million tons/year of 70/140 and 40/70 mesh sand, about half of which will be consumed by Indigo. The use of local sand will reduce costs by $250,000/well assuming 3,500 lb/ft intensity, Tsuru said.
Indigo last year injected more than 1.3 billion lb of proppant and, in January 2018, set a basin record with Halliburton Energy Services by pumping 194 stages at an average 14 hr/day of pump time, Tsuru said.
However, Phillips noted that Aethon "will be backing off some" with its proppant loadings. While estimated ultimate recoveries will not be as good, the cost savings will more than offset the loss.
Location is Everything
When it comes to monetizing Haynesville gas, the close proximity of the play to Gulf Coast LNG export and petrochemical facilities is "a huge win" for Rockcliff and other operators, Smith said. "You're in front of everyone else's gas, so you're getting the best basis differentials that there are to offer."
But, when Rockcliff entered the area, there weren't "enough high-pressure lines to move the amount of gas that we needed to move," he said. So the company sought to "put a spine" up and down its acreage that would provide access to multiple markets while minimizing gathering facilities.
Rockcliff's production is being served by fellow Quantum-backed Gemini Midstream and its new Gemini Carthage Pipeline, a gas system capable of delivering 1.2 Bcf/D of high-pressure, dry gas into the Carthage, Texas, gas hub. Gemini also is seeking customers for a proposed 1.5-Bcf/D Gemini Gulf Coast Pipeline that would link Carthage to the Beaumont area in Orange County, Texas.
Momentum operates the Longstreet, Louisiana, gas processing facility that is capable of treating and compressing roughly 1 Bcf/D of gas, and the company has built around 350 miles of large-diameter, high-pressure pipeline. "We've designed a [gathering] system to handle both the lean gas of the Bossier and Haynesville and the rich gas of the Cotton Valley," said Tsuru.
"At the current strip," Phillips said, Atheon "can make money since we own our midstream assets. It's just a game changer for us. And we've acquired a significant amount of midstream assets." The company plans to invest $70 million in its midstream business this year.
While there's currently takeaway capacity left over from the buildout during the first big wave of production, operators shouldn't get too comfortable. Competing for open capacity is not only new production but gas being piped from Appalachia, Oklahoma, and even West Texas.
However, Tsuru noted there are several projects "being kicked around" to move gas from the Haynesville to the south, and, "There's lots of pipe out there that can be retro-fed very easily—to move gas 300 miles but only put 20 miles of pipe in to connect it."
"Where we're geographically located," Tsuru said referring to Indigo, Aethon, Rockcliff, and other Haynesville operators, "is the very, very best place in United States to have dry gas."