APA Suriname Campaign Offers Mixed Results
The operator finds around 180 million bbl at Krabdagu, water at Rasper.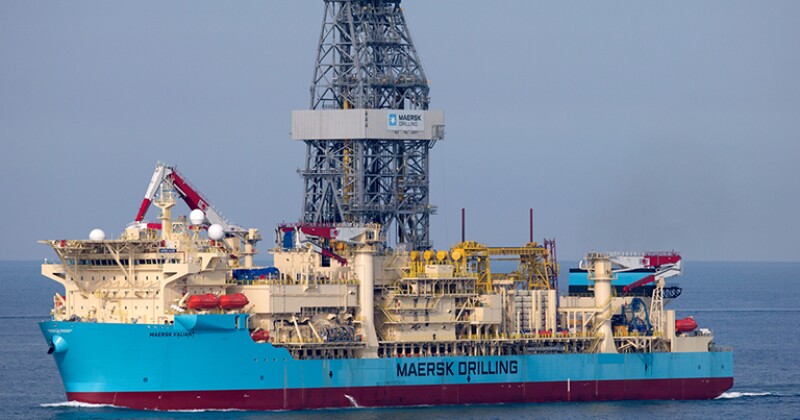 APA Corporation successfully flow tested its Krabdagu exploration well (KBD-1) on Block 58 offshore Suriname, while its Rasper exploration well on Block 53 offered disappointing results. Flow-test data collected in the two lower intervals, the Upper Campanian (32 m of net oil pay) and Lower Campanian (32 m of net oil pay), indicate oil‑in-place resources of approximately 100 million bbl and 80 million bbl, respectively, connected to the KBD-1 well.
Appraisal drilling will be necessary to confirm additional resource and development-well locations, according to APA. The exploration well encountered another high-quality interval in the Upper Campanian that was not in a location suitable for flow testing. This shallower Campanian zone will need to be flow tested in the appraisal stage from a better location.
The APA-TotalEnergies joint venture is currently drilling the Dikkop exploration well in the central portion of Block 58 with drilling rig Maersk Valiant. Following completion of operations at Dikkop, the rig is expected to continue exploration and appraisal activities in the central portion of Block 58.
APA Suriname and operator TotalEnergies each hold a 50% working interest in the block.
Meanwhile, APA's Rasper well in Block 53 off Suriname encountered water-bearing reservoirs in the Campanian and Santonian intervals. The Noble Gerry de Souza drillship has been mobilized to the next exploration prospect, Baja, in the southwestern corner of Block 53. Baja lies 11 km northeast of the recently announced Block 58 discovery at Krabdagu and will test Maastrichtian and Campanian targets.
APA Suriname, the operator, holds a 45% working interest in the block, Petronas holds a 30% working interest, and CEPSA a 25% working interest.