Dual Surveys Shine Light on Workplace Diversity
In 2020, SPE's Business, Management, and Leadership Committee conducted a survey on diversity and inclusion in the oil and gas industry. In 2017, consulting firm Deloitte conducted a similar survey. Combined, these surveys provide a close look at diversity in the workplace and how to foster it.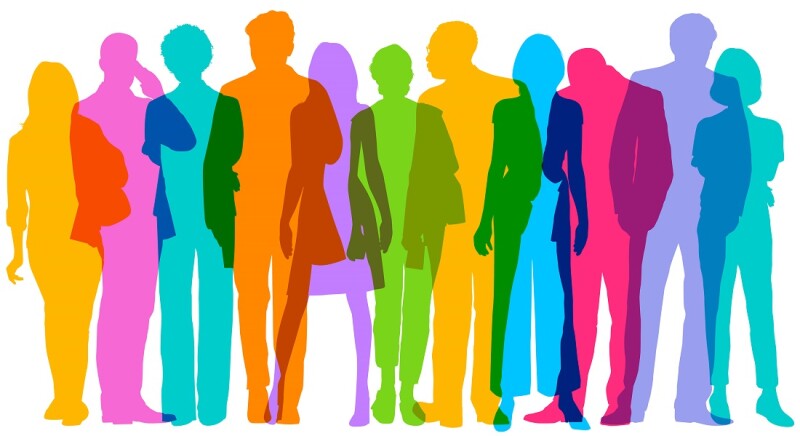 In 2020, SPE's Business, Management, and Leadership Committee (BMLC) conducted a survey on diversity and inclusion in the oil and gas industry. In 2017, consulting firm Deloitte conducted a similar survey. Combined, these surveys provide a close look at diversity in the workplace and how to foster it.
More than 450 oil, gas, and energy professionals from around the world participated in BMLC's survey. Deloitte's survey included answers from more than 1,300 full-time employees from organizations of various sizes and industries across the United States.
Here, comments provided by the respondents of the BMLC survey are coupled with recommendations provided by Deloitte for organizations to foster an inclusive culture at work. These surveys, conducted by very different organizations, aligned well in their findings and recommendations to make inclusion for all a reality at the workplace.
BMLC Survey Results
For diversity to add practical value, a project team requires a broad range of technical skills and experience to suit a particular business opportunity. Team members need to accept and play to each other's strengths and work together collaboratively.
So, what aspects of organizational design, culture, leadership, and process enable diverse teams to perform well in practice? Most of the respondents of the BMLC survey focused on describing the effect of leadership behavior and the resources made available by companies to foster an inclusive culture.
Based on the responses, diversity clearly is a hotly debated topic in the industry and many changes have been implemented during the past few years to make the work environment more diverse and inclusive. Consequently, "the talk" is clearly in progress, but some concerns still remain related to "the walk."
Noteworthy is that, of the respondents to the BMLC survey, 11% said that diversity and inclusion is not important or value-adding and that it can even have a negative effect when hiring new employees.
The responses to the survey were classified with the following key factors:
Strategic vision
Women empowerment
Recruitment practices
Resources
Multicultural work environment
Employee benefits
Deloitte Survey Results

The responses indicated that inclusion is about both how inclusion looks and how it feels. Employees do not view programs as the only way to foster an inclusive culture. They want to see their leaders and colleagues demonstrate inclusion in their behaviors.
So, how can organizations be more responsive to the needs of today's workforce and continue to advance inclusion in effective and meaningful ways?
Deloitte provided recommendations for organizations classified as follows:
Evaluations and performance
Education and awareness
Employee engagement
Unveiling Survey Results: BMLC vs. Deloitte
To unveil the results from the surveys, comments provided by the respondents of the BMLC survey will be presented first, followed by recommendations from Deloitte for organizations to foster an inclusive culture at work.
The following questions will be addressed:
What can managers and leaders do to further promote diversity and inclusion in the workplace?
What actions can be taken to support education and increase awareness of diversity and inclusion?
What actions can be taken to promote employee engagement?
What Can Managers and Leaders Do To Further Promote Diversity and Inclusion in the Workplace?

BMLC Survey Responses
Strategic Vision

"Leaders to champion diversity and inclusion in the way they interact with the entire staff."
"Leaders to make everyone aware that diverse, inclusive teams are proven to be more successful."
"Restructured our diversity and inclusion team, relaunched and refocused our employee resource groups, and used a strategic planning team to evaluate our overall business strategy around diversity and inclusion. This included a long, hard look at our leadership, recruitment, retention, and associated metrics."
"Whole company metrics on diversity (gender parity by 2025). Trying to implement a culture of 'bring your whole self to work.' Strong lesbian, gay, bisexual, transgender, and intersex (LGBTI) community. Strong commitment to women in leadership."
"We treat every person as an amazing, unique individual. We fight all stereotyping and bias."
"My company does not care if an employee is male or female, gay, straight, bisexual, or nonwhite. We care about whether a person can do their job properly. We encourage diversity and inclusion of all."
Women Empowerment

"Leaders need to be good role models. Take a minority/female under their wing."
"Active mentorship and sponsorship of women and minorities."
"Show both genders the same opportunities for development and support."
"Ensure that, for every opportunity, the candidate shortlist includes at least one if not more than one woman."
"Try to promote more females into leadership positions."
"More transparency on salary, even if there are still differences between women and men."
"Tracking female population and having female succession planning."
Recruitment Practices

"Hire more diverse professionals."
"Employ more LBGTI people and women."
"Actively promote and recognize diversity and inclusion through recruitment."
"Ensure adequate diverse interview and promotion opportunities, but not quotas."
"Hire people of different races, cultures, and gender."
"Hire and promote based on merit."
"Hire and promote based on skills and knowledge, not just because candidates will bring diversity and inclusion to the organization."
"Hire and reward without consideration of demographic group."
Deloitte Recommendations
Evaluations and Performance
"Organizations can showcase that inclusive behaviors are a vital component of leadership, that being a leader by definition means being an inclusive leader."

"To truly emphasize the importance and weight for leaders to model inclusion, organizations should consider including demonstrable inclusive behaviors in performance expectations frameworks for leaders to underscore the importance of walking the talk, such as


Mentoring and sponsoring a broad range of individuals throughout the organization from a variety of backgrounds and experiences.
Embedding inclusion strategies in key aspects of the latent life cycle, including recruitment, assignments, and succession planning.
Building diverse teams by seeking out individuals with a variety of perspectives and skill sets and enabling them to play to their unique strengths.
Enable team members to invest in their personal wellbeing in ways more meaningful to them.
Demonstrating the importance of authenticity, transparency, and building a sense of community."
What Actions Can Be Taken To Support Education and Increase Awareness of Diversity and Inclusion?

BMLC Survey Responses
Resources
"Leaders to be more open, have regular team meetings and team-building activities."
"Set high standards and openly discuss and reward diversity and inclusion in the workplace."
"Form groups to advocate for diversity and inclusion and enable all employees to become aware of diversity and inclusion issues."
"My company has a Diversity and Inclusion human resources department and various employee resource groups."
"My company has a Diversity Committee with lenses on recruitment and hiring practices, employee resource groups including male allyship, regular library of diversity and inclusion resources, mentorship, whistleblower policies, awareness days, and campaigns."
Deloitte Recommendations
Education and Awareness

"Organizations need to reevaluate their programs to advance inclusion."
"Instead of siloing inclusion and only focusing on programming, inclusive behaviors should be clearly articulated and reinforced throughout the development experiences for all professionals."
"Expanding their focus beyond select demographic groups, inclusion education and awareness efforts can provide guidance on the experience of modeling inclusive behaviors, emotional maturity, and authenticity."
"To truly foster an inclusive culture across an organization, education programming needs to raise levels of awareness and education around unconscious biases as well as how to recognize the opportunities for inclusive behaviors in everyday interactions."
What Actions Can Be Taken To Promote Employee Engagement?
BMLC Survey Responses
Multicultural Work Environment

"Respect cultural diversity."
"Recognize international cultural events. Sign on to initiatives such as Equal by 30, a commitment by public and private organizations to work toward equal pay, leadership, and opportunities for women in the clean energy sector by 2030."
"Create spaces for people of different backgrounds to spend time with one another."
"More interaction and exposure with employees and their ethnic communities to understand and appreciate their cultures and strengths."
"Celebrate the national day of expat colleagues from areas where the company has operations."
"Organize cultural and leisure gatherings, for example, sporting events for employees of all ages, to know others in their differences."
Employee Benefits

"Reasonable maternity leave benefits and work-from-home options."
"Allow flexible hours and support childcare subsidy."
"Create employment conditions that encourage more men to be at home for childcare."
"Accommodate flexible working arrangement in manageable while maintaining performance."
"Offer flexibility on the work schedule. Provide appropriate equipment to keep communication open (webcams, microphones)."
"Flexibility for childcare issues. For example, allow working from home 2 days per week."
"Better benefits such as parental leave for fathers, extended parental leave, childcare subsidy, and superannuation paid while on maternity leave."
Deloitte Recommendations
Employee Engagement

"While many organizations have approached fostering an inclusive culture by providing opportunities to connect individuals with similar backgrounds and attributes, from our survey results, many respondents are looking for more."
"To truly foster an inclusive culture, organizations should strive to bring a mix of diverse groups of professionals together to engage and connect on a variety of topics aligned with common passions and interests."
"Organizations should embrace the intersectionality of their people, recognizing that each individual has a number of distinct and unique identities, strengths, and experiences that overlap and intersect in different ways and that all contribute to one's unique and authentic self."
"Additionally, organizations can encourage their professionals to connect on common passions and interests. Such opportunities can positively impact employee engagement and productivity as well as inspire creativity and innovation by driving broader diversity of thought."
Conclusion

The oil, gas, and energy industry has realized and leveraged the value of diversity, particularly in terms of the value of personal identity, skills, experience, and reasoning.
The industry has learned that diversity must be coupled with inclusion in order to create a workplace culture that enables teams and individuals to perform and contribute their best. This also requires a leadership style that is less directive and more often visionary and coaching, creating the space for diverse teams and individuals to grow and deliver innovative solutions.
Diversity and inclusion remain a hot topic within the oil, gas, and energy industry. Even though many positive changes have been implemented, considerable room for improvement remains. Key to this is the recognition that managers and executives can help by championing the value of diversity and inclusion more visibly, for example by reflecting on their own biases, being more empathetic, and generally "walking the talk."
By having senior leadership practicing and supporting inclusive behaviors, creating ways for individuals to connect across differences, and increasing awareness about inclusion, organizations will foster a culture in which inclusion occurs naturally in daily interactions.

---
For Further Reading
R. Hamp, D. Ryan, and P.E. Carreras 2020. The Practical Value of Workplace Diversity and Inclusion in the Oil and Gas Sector. Presented at the SPE Asia Pacific Oil & Gas Conference and Exhibition, virtual, 17–19 November. SPE-202301-MS. http://dx.doi.org/10.2118/202301-MS.
Deloitte 2017. Unleashing the Power of Inclusion: Attracting and Engaging the Global Workforce.

---
Patricia E. Carreras, SPE, is a reservoir engineering consultant. Her main interests are reservoir engineering, field-development planning, reservoir simulation, public speaking, mentoring, and coaching. Carreras has worked for more than 25 years for major, independent, and consulting oil and gas companies. She has a vast international work experience developed in Houston; Ciudad del Carmen, Mexico; and Buenos Aires. Carreras is a member of the SPE Business, Management, and Leadership Committee and the Diversity and Inclusion Committee and chair of the SPE Gulf Coast Section Continuing Education Committee. She also volunteers as a mentor for the SPE eMentoring program. Carreras holds a bachelor's degree in petroleum engineering from the University of Buenos Aires and a master's degree in petroleum engineering from Texas A&M University.

Roland Hamp, SPE, is a petroleum engineer and general manager with more than 35 years of oil and gas experience delivering successful new field developments and operational start-ups and managing offshore assets for major independent operators, primarily in the UK and Australia. During his career, he also has been instrumental in establishing and leading several performance-improvement initiatives and forums. Hamp also has undertaken several advisory roles in Australia for industry, universities, and government bodies. He is a member of the SPE Business, Management, and Leadership Committee; the International Coaching Federation; and Engineers Australia. Hamp holds a master's degree from the Royal School of Mines.
Deb Ryan, SPE, is the head of Low Carbon Market Analytics at S&P Global Platts. Her 15-years of oil and gas industry experience includes reserves and contingent resource evaluations, acquisitions, divestitures, security commission reports, reserves audits, and international property evaluations. Before joining Platts, Ryan held various technical and management positions with Sproule, MHA Petroleum Consultants, Arrow Energy, and Woodside Energy. She is the SPE 2020–23 North American Regional Director and a member of the SPE Business, Management, and Leadership Committee. Ryan holds an MBA degree from The Pennsylvania State University and a master's degree in petroleum engineering from Curtin University of Technology.