Stonepeak Acquires Teekay LNG
Alternative investment firm acquires LNG transportation specialist for $1.5 billion.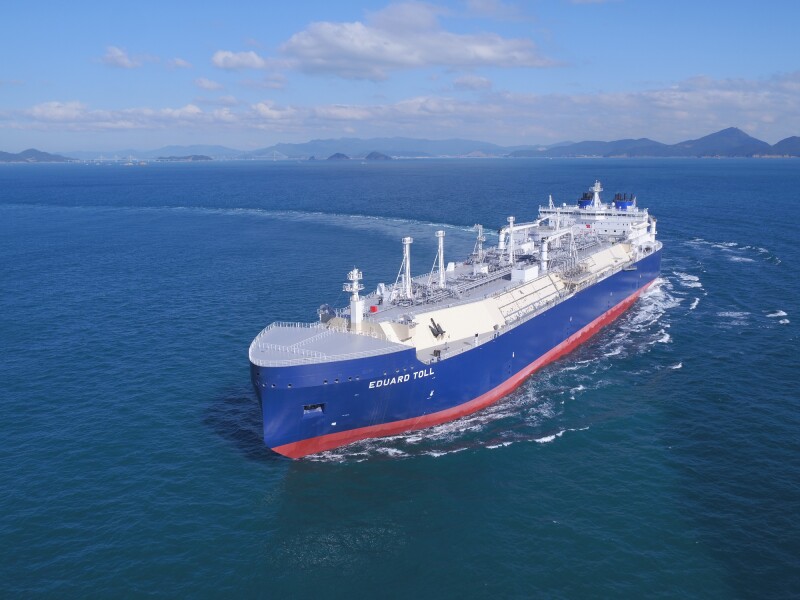 Alternative investment firm Stonepeak Partners LP, specializing in infrastructure and real assets, has agreed to pay $1.5 billion for LNG tanker owner Teekay LNG. The firm will pay $17 per common unit of Teekay LNG—an 8.3% premium to the closing price of Teekay LNG on 1 October. The transaction is the result of a review of strategic alternatives available to Teekay LNG by its general partner, Teekay GP. Including debt, the deal is valued at $6.2 billion.
Teekay LNG is one of the world's largest independent owners and operators of LNG carriers, providing LNG and LPG (liquefied petroleum gas) services primarily under long-term, fee-based charter contracts through its interests in 47 LNG carriers, 21 midsize LPG carriers, and seven multigas carriers. Teekay LNG's ownership interests in these vessels range from 20% to 100%. In addition, Teekay LNG owns a 30% interest in an LNG regasification terminal in Bahrain.
The deal comes as natural gas prices in the US have hit 7-year highs. Earlier this week, the price per million BTU shot up over $6. A year ago, the gas would have cost around $2.50 per million BTU.
"This is a transformative transaction for Teekay LNG that will enable existing unitholders to realize an attractive valuation and immediate liquidity on closing," said Mark Kremin, president and chief executive of Teekay Gas Group Ltd. "Under Stonepeak's ownership, we expect Teekay LNG to have improved access to competitively priced capital for both fleet renewal and potential future growth in the next phase of our development, which has not been available through the public equity capital markets for many years."
The transaction has been approved by the board of directors of Teekay LNG's general partner Teekay GP and parent Teekay, and is targeted to close by the end of 2021. The transaction remains subject to approval by a majority of Teekay LNG's common unitholders at a special meeting to be held in connection with the transaction, and the satisfaction or waiver of certain customary closing conditions. Teekay, which currently owns around 41% of Teekay LNG's outstanding common units, favors the deal.
Following the completion of the transaction, the common units of Teekay LNG will be delisted from the New York Stock Exchange.