Onshore/Offshore Facilities
Oil and gas operators around the globe are targeting reductions in offshore carbon emissions, and facilities electrification is the key that will help them meet their goals.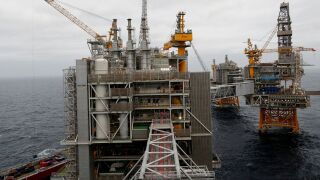 Gas leaks as a result of suspected sabotage discovered on the Nord Stream pipelines have roiled energy markets and heightened security concerns.
The Petroleum Safety Authority urged oil companies to be vigilant about unidentified drones flying near offshore oil and gas platforms, warning they could pose a risk of accidents or attacks.