Citing Market Uncertainty, OPEC+ Shaves Quota by 2 Million B/D
The reduction is the largest OPEC+ has made since April 2020, but it may translate to a cut of only 1.1 million B/D because of underproducing members.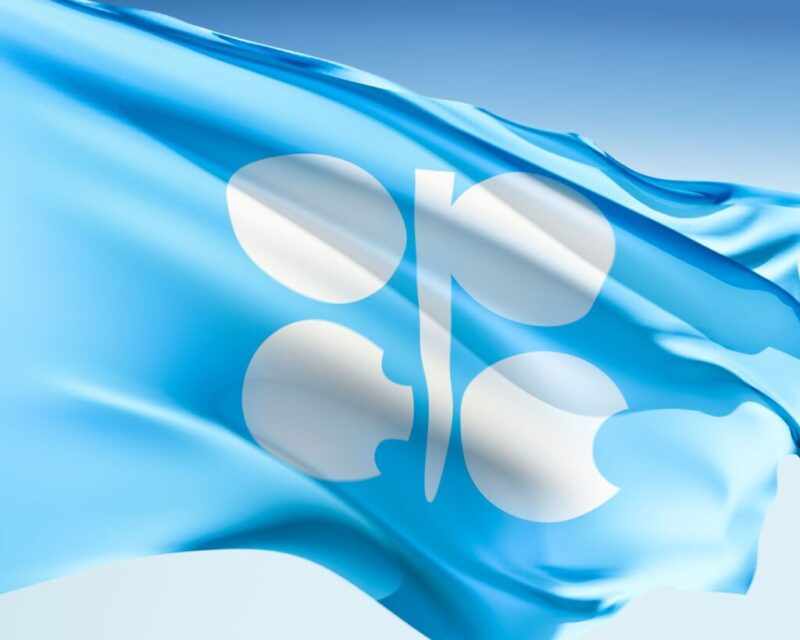 OPEC+ has decided to make the largest drawback in output since the onset of the COVID-19 pandemic more than 2 years ago. Led by a push from Saudi Arabia and Russia, OPEC+ will lower its production ceiling by 2 million B/D from its August quota.
This latest move comes only a month after OPEC+ signaled a notable shift in sentiment when it elected not to extend a 100,000 B/D increase on its collective production quota. Then, as now, OPEC+ cited "the uncertainty that surrounds the global economic and oil market outlooks" as a chief reason for the pullback.
The cuts are voluntary and will take effect in November. On paper, the group's production ceiling will drop from the 43.85 million B/D quota set in August to 41.85 million B/D.
However, while speaking at a press conference following the meeting, Saudi Arabia's Prince Abdulaziz bin Salman and energy minister noted that the announced cut will translate to a practical reduction of just 1.1 million B/D.
This is because the cuts involve the quota and not the actual crude production of individual OPEC+ members, several of which have failed to meet their agreed upon monthly targets this year.
The biggest voluntary adjustments will be made by Saudi Arabia and Russia, which each agreed to curtail output by 526,000 B/D.
They are followed by Iraq (−220,000 B/D), the UAE (−160,000 B/D), and Kuwait (−135,000 B/D). Together, these five nations represent almost 80% of the cuts. Mexico was the lone OPEC+ member nation to opt out of the voluntary cuts.
The OPEC+ agreement includes an extension of the exporting group's cooperation deal with Russia until the end of next year. OPEC+ will also start meeting every 2 months instead of every month, with the next meeting scheduled for December.
The decision to reduce output amid a period of high energy prices was met with sharp criticism by the administration of US President Joe Biden, which said he was "disappointed by the shortsighted decision." The Biden administration unsuccessfully pushed for OPEC+ to maintain output and, in response to the cuts, has promised to continue its release of the country's strategic petroleum reserve to combat rising oil prices.
Following the OPEC+ meeting, West Texas Intermediate futures were trading up by more than 2% at $88.34/bbl, while Brent crude was also up by more than 2% at $93.85/bbl.