The Department of the Interior announced that the Bureau of Ocean Energy Management will publish a proposed rule to update regulations for clean energy development on the US Outer Continental Shelf.
Although 2022 did not match 2021's record of over 19.5 GW of online capacity, 2022 witnessed the second highest amount of global online capacity with almost 8.5 GW. Final investment decisions (FIDs) were taken on over 11.5 GW of projects, making it the fourth highest year for FIDs.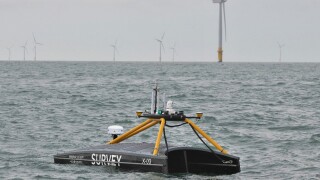 Energy firm Vattenfall has conducted large-scale seabed surveys with uncrewed surface vessels. The company reports positive results, from both climate and safety aspects.