Greenland Says "No" to Oil but "Yes" to Mining Metals for EVs
Greenland may have said "no" to oil and gas, but its vast mineral wealth is up for grabs as the world's biggest billionaires invest to claim metal reserves needed to manufacture batteries.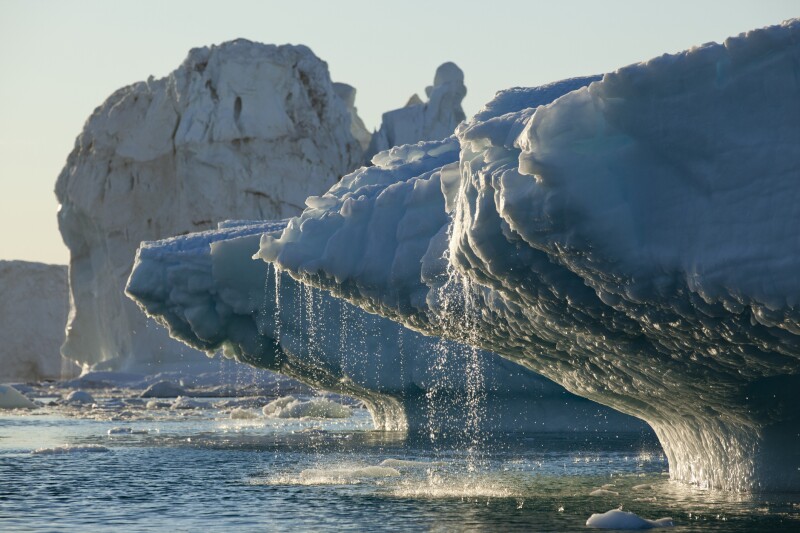 Greenland has suspended offshore oil exploration, citing the dangers of climate change, but it is open to mining minerals used to manufacture batteries and other components of electric vehicles (EVs).
Greenland-focused Bluejay Mining and KoBold Metals have formed a joint venture (JV) with backing from global billionaires in which KoBold will invest $15 million to explore Greenland's west coast for metals such as nickel, copper, cobalt, and platinum, according to an announcement on Bluejay's website.
Breakthrough Energy Ventures, a climate and technology fund overseen by Bill Gates and including investments from Michael Bloomberg, Jeff Bezos, and Ray Dalio (founder of the hedge fund Bridgewater Associates), is the principal investor in the privately held KoBold which uses artificial intelligence (AI) and machine learning to explore for minerals used in the manufacturing of EVs, according to the announcement made on 9 August.
Norway's state energy company Equinor and the Silicon Valley venture capital fund Andreessen Horowitz have also invested in KoBold.
Under the agreement, KoBold's $15 million will fund evaluation and initial drilling in Bluejay's onshore Disko-Nuussuaq license area in return for a 51% stake to be acquired through a two-stage earn-in. Greenland's west coast is known to share geology similar to Russia's Norilsk region, a main producer of nickel and palladium.
"Disko is a project with great potential for the discovery of globally significant deposits of battery metals," Bluejay's CEO Bo Stensgaard said in the release. "It is, however, this scale that necessitated a financially and technically strong partner to develop Disko."
London-based Bluejay is developing four minerals projects in Greenland and three in Finland.
"The Disko-Nuussuaq Property is centered in a region of extensive contaminated and metal-depleted volcanic centers where there is clear evidence for the equilibration of flood basalt magma with crustal sulfur with potential for the concentration of magmatic sulphides in shallow sub-volcanic intrusions," Peter Lightfoot, technical lead of magmatic systems at KoBold, said in the release.
Greenland's Ministry of Mineral Resources announced on 15 July that Greenland "remains committed to developing (the country's) vast mineral potential" but that it was in the process of drafting legislation to ban exploration and extraction of uranium, and that the country would also no longer issue licenses to explore for oil and gas.
In December 2020, Greenland opened three new offshore areas for application of oil and gas exploitation licenses: Baffin Bay, Disko West, and Davis Strait.
But in April 2021, Greenland's current government, led by the Inuit Ataqatigiit party, was elected on a pledge to mitigate climate change. Greenland is the world's largest island, home to a population of 57,000 and though semiautonomous, depends on Denmark for two-thirds of its state budget.
Two small companies hold Greenland's last four hydrocarbon exploration licenses which will expire in 2027 and 2028.
The US Geological Survey had estimated significant undiscovered barrels of oil and trillions of cubic meters of gas offshore Greenland though only dry holes were ever drilled in over 50 years of offshore exploration by the many companies that tried, including Shell, Chevron, ExxonMobil, and Eni.