Making an E&P/Fisheries Management Plan Work in Ghana With Multiple Stakeholders
Ghana's fishers and coastal communities have raised concerns over the effects of offshore oil exploration and production relating to the giant Jubilee field. This paper describes the process and results of the multistakeholder approach to solving marine-zone conflicts.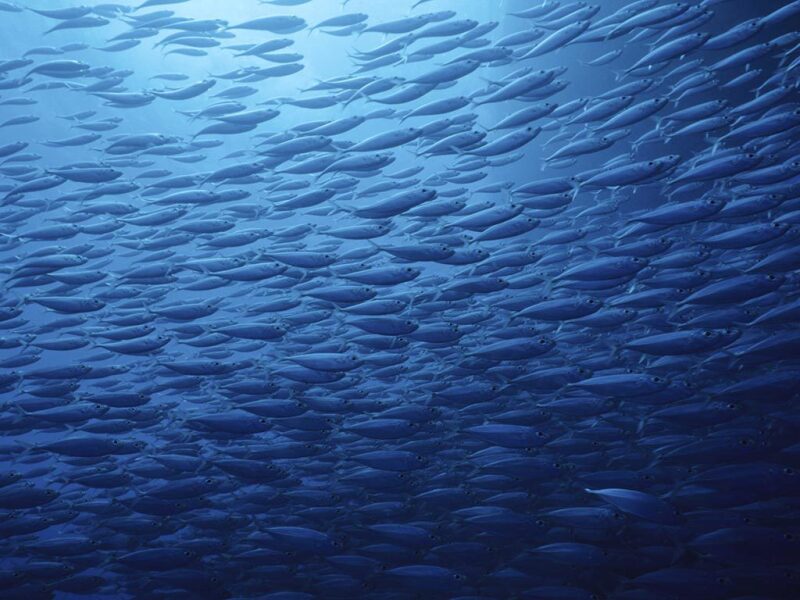 Ghana's fishers and coastal communities have raised concerns over the effects of offshore oil exploration and production relating to the giant Jubilee field. In 2014, the Ghana Environmental Protection Agency initiated an independent study of marine conditions as a key step forward, with the endorsement of the Ministry of Fisheries. The study included extensive participation from fishing groups, oil companies, government officials, nongovernmental organizations, and other interested parties, and produced a number of recommendations. This paper describes the process and results of the multistakeholder approach to solving marine-zone conflicts.
Background
Following the discovery of the Jubilee field in 2007, the rapid development and launch of the offshore commercial oil production have attracted major oil and gas companies, with huge capital injection into the national economy as well as related sorely needed social investments and developments in communities of the Western Region and other sectors.
Offshore-resource development has raised expectations and has fueled speculation and confusion about the actual environmental effects of the oil and gas activities. A resulting backlash, including blame of oil and gas activities for myriad problems associated with fishing and the marine environment—such as declining fisheries and poor landings, frequent beaching of whales, algae nuisance, presence of tar balls, and contamination of fish—indicated a clear need for scientific study and research-based action to reveal the actual environmental situation and trends.
Independent Study
An independent study was commissioned in 2014 by Ghana's Environmental Protection Agency and Kosmos Energy Ghana to explore stakeholders' environmental concerns and evaluate the extent to which marine environmental challenges could be linked to or mitigated by oil and gas industry action. The study focused on six major themes:
Fishery and fishing decline
Whale mortality
Algal blooms
Tar balls
General marine environmental conditions
General coastal socioeconomic conditions
After a review of nearly 200 studies, extensive stakeholder consultation, and independent analysis of existing research and data, the joint international/Ghanaian study team found that some of the concerns raised were not directly attributable to the offshore oil and gas activities, while others appeared to be. The study made 13 general recommendations for addressing these major issues and concerns, whether attributable to oil and gas activities or not. The recommendations were prioritized further to facilitate specific immediate actions and included

Management plans to mitigate the effect of an exclusion zone
Strengthened capacity for governance of fishing activities
Additional measures to minimize harm to whales
Marine-noise study and management practices
Algae source study and management plan
Tar-ball fingerprinting analysis and management plan
Continuous improvement in waste management
Continuous improvement in oil-spill prevention and response
Integrated, participatory, and transparent baseline data compilation
Additional measures to minimize effects on fishing activities
Marine Fisheries Advisory Committee and Action Plans
To ensure the effective implementation of adopted recommendations, the Ministry of Fisheries and Aquaculture Development (MoFAD) established a Marine Fisheries Advisory Committee (MFAC) with the mandate of formulating sectorwide action plans.
The action plans that were developed are the result of focused efforts, research, and consultation by the members of the MFAC. Each of the action plans represents a brief and focused response to the priority recommendations raised by the independent study. The plans are intended to be strategic and high level, providing description of key activities and objectives. Appropriate institutions/organizations were identified to perform the next step of detailing the stated actions for implementation where feasible. Otherwise, contracting arrangements and options have been indicated for selecting contractors or consultants to elaborate on the actions for execution.
MFAC assumes responsibility for coordinating the implementation of the action plans, per its charter, under the auspices of an Inter-Ministerial Oversight Committee (IMOC) through MoFAD. MFAC's overarching mission (under the direction of IMOC) includes supporting MoFAD and other ministries in
Ensuring strategic coexistence of oil and gas and fisheries sectors
Harmonious use of marine space and seabed
Promoting intersectoral management of marine resources
Coordinating information sharing and decisions on fishing and other industries that use marine resources
Membership of MFAC reflected the view that successful marine-sector management would require an inclusive strategy in order to ensure that a broad array of interests were represented.
The action plans are intended to inform a 2-year initial design, launch, and implementation period, which will be followed by review, realignment, and follow-on activities coordinated by MFAC.
The seven broad areas covered by the action plans are
Governance of the marine sector
Stakeholder awareness on oil-development and marine-resource issues
Marine environment research in support of resource protection
Marine spatial planning for integrated management
Marine- and coastal-data generation and use
Land-based sources of contaminants and degradation of coastal waters
Livelihood diversification in coastal fishing communities
The action plans include objectives and activities for each of the seven focus areas, as well as scope, timeline, implementation strategy, and potential lead and supporting organizations. A summary version of the integrated action plans follows.

Action
Governance. Primary Objectives.
To ensure coastal- and marine-policy coordination is placed at the highest ministerial level
To facilitate sector integrated management
To promote streamlined regulatory functions
To facilitate effective institutional working relationships and collaboration
To promote efficient access to sector data
Major Milestones and Activities.
Formation of new, intergovernmental coordinating bodies
Establishment of a marine-database center
Stakeholder Awareness. Primary Objectives.
To develop evidence-based information targeted at specific stakeholders
To disseminate the information
To facilitate prompt reporting of environmental challenges, such as beached whales or sighting of tar balls
Major Milestones and Activities.
Carrying out awareness activities and dissemination through public forums, focus-group discussions, seminars, public announcements, video documentaries, radio or television programs, websites, and other means
Developing material and delivering training
Marine-Environment Research. Primary Objectives.
To introduce conservation practices in support of improved fisheries and sustainable fishing efforts
To ensure continuous monitoring of cetaceans and investigation of causes of their mortality in Ghanaian waters
To intensify investigation on the beneficial uses of green algae
Major Milestones and Activities.
Designation of potential marine parks, conservation areas, and spawning and feeding grounds
Fish stock assessment and study and introduction of closed seasons
Cetacean migratory monitoring and documentation
Tar-ball sampling, documentation, and reporting
Marine Spatial Planning. Primary Objectives.
To determine and designate areas for streamlined multiple use
To promote integrated management of marine resources and space
To ensure peaceful coexistence between fishers and the industry
To publicize the national Marine Spatial Plans (MSPs)
To enact appropriate legislation to back the MSPs
Major Milestones and Activities.
Review and study of existing designated areas
Specialized site studies
Development of a safe-sea-access strategy
Stakeholder review of prospective MSPs and sites
Marine and Coastal Data. Primary Objectives.
To create a centralized coastal and marine database
To facilitate consistent time-series monitoring
To support the use of data generated (both baseline and monitoring) for national use
To conduct trend analysis to interpret events in the marine and coastal sector
Major Milestones and Activities.
Baseline survey on fisheries value chain
Coastal socioeconomic survey
Marine-environment baseline data collection (e.g., water quality and chemical indicators, fish tissue analysis, and chemical constituents)
Land-Based Sources of Contaminants/Coastal Degradation. Primary Objectives.
To establish extent of land-based pollution loading on coastal waters
To support preparation of district land-use schemes and local plans
Major Milestones and Activities.
Sampling and monitoring of coastal waters for chemical pollution
Developing district land-use planning schemes focused on agricultural use and waste management
Waste management, including waste segregation and recycling awareness
Coastal Livelihood Diversification. Primary Objectives.
To enhance access to education
To promote higher education for children, particularly in fishing communities
To promote complementary livelihood opportunities and skills development
Major Milestones and Activities.
Comprehensive scholarship scheme
Implementation of access-to-education projects
Development of livelihood-skills projects
Conclusion
It remains to be seen how successful Ghana's multistakeholder approach to marine and fisheries management will be; the research and stakeholder-informed action plans have just been launched. But the effort has been noteworthy in its explicit recognition of the need for government leadership, industry support, and civil-society cooperation and collaboration in order to tackle a critical environmental and socioeconomic challenge. Ghana's marine environment and fisheries are of paramount importance to its coastal population, and a successful collaborative model could represent an approach that has global applicability.
This article, written by Special Publications Editor Adam Wilson, contains highlights of paper SPE 183599, "Making an E&P/Fisheries Management Plan Work in Ghana—A Multistakeholder Approach to Implementation," by Kwame Boakye-Agyei, SPE, Kosmos Energy; Yaw Amoyaw-Osei, Centre for Environment and Health Research and Training; and Andrew Buchman, SPE, Acorn International, prepared for the 2016 SPE International Conference and Exhibition on Health, Safety, Security, Environment, and Social Responsibility, Stavanger, 11–13 April. The paper has not been peer reviewed.