QatarEnergy Grows East Med Presence With ExxonMobil Farm-In Offshore Egypt
QatarEnergy is farming into ExxonMobil's North Marakia deepwater exploration project offshore Egypt as it further grows its position in the East Med and a share of possible future gas sales to Europe.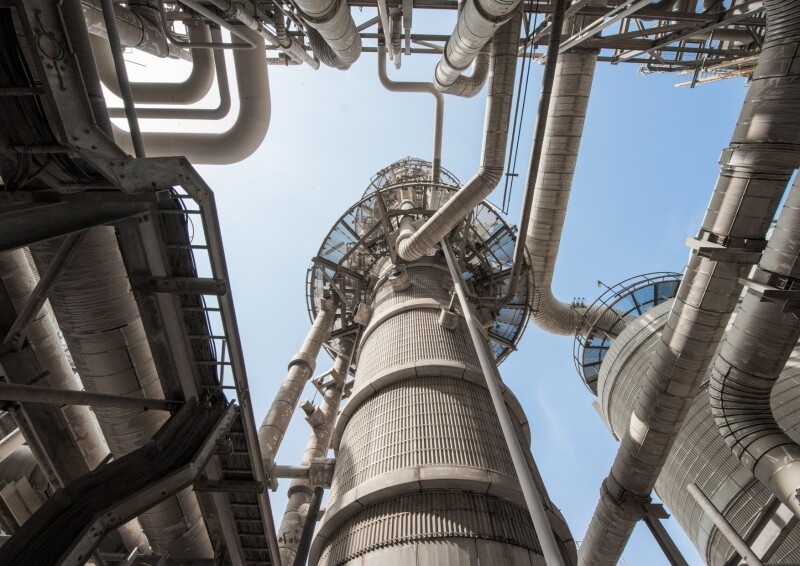 State-owned QatarEnergy is acquiring a 40% working interest in ExxonMobil's North Marakia exploration block in Egypt's deepwater offshore as Qatar seeks to build an upstream presence in the Eastern Mediterranean and a likely share in future gas sales to Europe.
ExxonMobil, Qatar's largest business partner, acquired the North Marakia exploration block in 2020 and will retain a 60% operating interest. In announcing the farm-in, QatarEnergy Chief Executive Saad Sherida al-Kaabi called the deal "an important step" in expanding Qatar's energy interests beyond the emirate's boundaries.
In December, QatarEnergy announced it had acquired from Shell a 17% working interest in each of two Red Sea exploration areas, Blocks 3 and 4. The North Marakia block spans some 4847 km2 in water depths ranging from 1000 to 2000 m, according to QatarEnergy.
In January, the Egyptian Ministry of Petroleum awarded Italy's Eni five new exploration licenses: two blocks in the East Med of which one would be shared 50/50 with BP and a second held 100% by Eni; also one block in the Gulf of Suez and two onshore blocks in the Western Desert of which one would be split with the independent producer APEX, according to Eni's website.
Among other supermajors joining Exxonmobil and Eni in the region, Chevron, Shell, and TotalEnergies have also secured rights to explore various blocks and conduct appraisal drilling. Bloomberg reported in early 2021 that deals scheduled to be tendered in the Egyptian offshore would total $1.4 billion in investment to drill 23 wells—nine in Mediterranean waters and three in the Red Sea.
Buoyed by support from the EU and the US, Egypt has been positioning itself as a regional hub to supply gas from the region's world-class resource base to Europe by pipeline or as liquified natural gas (LNG); Cairo also sees a future in distributing electricity between North Africa, the Middle East, and Europe.
As for gas, US Under Secretary of State Victoria Nuland tipped the scales in favor of LNG after meeting last week in Athens with Israel's Foreign Minister Yair Lapid and top diplomats from Greece and Cyprus. She also met in Nicosia with Cyprus' President Nicos Anastasiades and visited Ankara for talks with Deputy Foreign Minister Sedat Önal, and presidential adviser İbrahim Kalı, according to the US State Department and local media in those countries.
The result? Nuland declared the EU's plan to build a $6-billion, 1900-km-long East Med pipeline too expensive and the decade it would take to build was too long to offer Europe an alternative to Russian gas imports.
Piping East Med gas to Egypt for processing and delivery by ship to mainland Europe would be the best option, as Cyprus Energy Minister Natasa Pilides had told The Associated Press in October, according to The Times of Israel.
"… frankly, we don't have 10 years, but in 10 years from now, we want to be far, far more green and far more diverse" in energy sources, The Times article quoted Nuland as saying. "So what we're looking for within the hydrocarbon context are options that can get us more gas, more oil for this short transition period."
In addition to Egypt, QatarEnergy and ExxonMobil are actively exploring Cyprus under an exploration drilling license for two of 13 blocks inside the island's exclusive economic zone off the southwest coast.
In March, Cyprus' energy ministry reported that an appraisal well drilled by the consortium on Block 10 had reaffirmed the government's earlier estimate of 5 to 8 Tcf in gas reserves.
"The joint venture will proceed with a detailed analysis and assessment of the collected data to specify the qualitative and quantitative characteristics of the reservoir, but also the potential of developing and commercializing the find," the Ministry of Energy, Commerce and Industry said in a statement quoted by Reuters.
DW.com (Deutsche Welle) reported that Germany began negotiating commercial terms for a long-term LNG supply contract with Qatar after German Economic Minister Robert Habeck met in March with Qatari Emir Sheikh Tamim bin Hamad al-Thani in Doha.
Germany will not have built the infrastructure to receive Qatari LNG until 2026 but that timing may be ideal for the sort of contracts Qatar is lining up now as it also plans to expand its LNG production capacity so as to bounce back after having fallen from the position it held for decades as the world's No. 1 LNG exporter to No. 3 behind the US and Australia.
The Middle East Institute (MEI), a Washington DC think tank, pointed out in an analysis published in February, 2 days before Russian military crossed into Ukraine, that "in the mid-term, the Qataris can provide significant LNG volumes to the European market should the current political unrest around Ukraine and Russia continue" through mid-decade.
MEI predicts that Qatar's slippage into third place won't last long as the emirate plans to raise its LNG capacity to 110 mtpa by adding four 7.8-mtpa megatrains intended to drop first LNG by the end of 2025.
"A second expansion phase of 16 mtpa is planned for first LNG in 2027, increasing export capacity to 126 mtpa," the MEI report stated, thus requiring Qatar to negotiate new contracts for increased volumes that can easily be directed to Europe while Qatar continues to supply its traditional markets in Asia.