Directional/complex wells
Anomalies in heart function can be diagnosed in real time by measuring an electrical signal. Petroleum engineers have adapted the concept to diagnose anomalous drilling conditions in real time using a shock signature recorded downhole.
Schlumberger has won a $480-million contract to drill 96 oil wells in southern Iraq for the country's Basra Oil Company and for ExxonMobil, which operates the giant West Qurna-1 field with partners from Iraq, Japan, Indonesia, and China. West Qurna-1 is one of the world's largest oil fields.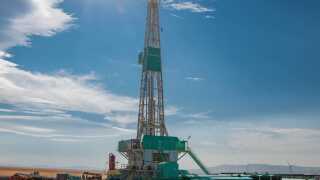 Utah FORGE has completed the first highly deviated, deep geothermal well to target depth and at planned trajectory, 60 days ahead of schedule.