Stay Connected
Don't miss out on the latest technology delivered to your email every 2 weeks. Sign up for the DSDE newsletter.
Cube drilling was an exciting idea several years ago. Since then, the luster seems to have faded. Now, production software company Novi Labs says machine learning may bring life back to the concept.
These awards are designed to recognize those members who have contributed exceptional service and leadership to the Society, as well as those who have made major professional contributions to their technical disciplines at the regional level.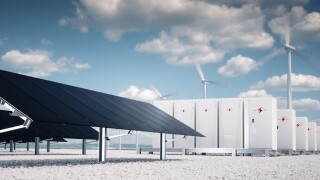 Open Energi's technology optimizes the energy use of low-carbon assets, including battery storage, hydrogen electrolyzers, and solar farms, connecting the assets to power markets and giving traders access to real-time data. The goal is to provide flexibility at times of low renewable-energy generation and during price peaks.
The FBI also released a security advisory and details regarding 23 attacks on oil and gas companies from December 2011 to 2013.
Data center company Crusoe Energy Systems is sounding out investor interest in a potential debt deal that would help grow the firm's Bitcoin mining business, according to people with knowledge of the mater.

The latest iteration of the Top500 list puts the Perlmutter supercomputer at Lawrence Berkeley Laboratory in the spotlight.