Stay Connected
Don't miss out on the latest technology delivered to your email every 2 weeks. Sign up for the DSDE newsletter.
A joint webinar conducted by the Human Factors and Ergonomics Society and the Society of Petroleum Engineers addressed the role of human factors in automation in the oil and gas industry.
The opening ceremony highlighted maximizing production sustainably to meet global demand, integration of simulation and optimization in a single platform with automation, and energy security.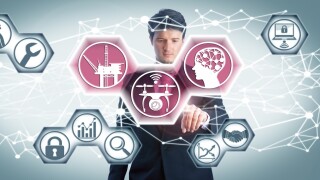 The emergence of reliable, affordable, and accessible uncrewed systems reveals their potential to play a valuable role in the energy transition.
One of the problems with geothermal is that the rock that is hot enough to create the steam needed to run a power plant is also capable of destroying drilling hardware.

Satellite imaging of methane emissions offers the fossil fuel industry the empirical data it needs to fix problems that companies might not even know they have before the EPA starts to levy fines in 2024.
Energy firm Vattenfall has conducted large-scale seabed surveys with uncrewed surface vessels. The company reports positive results, from both climate and safety aspects.

This device lets workers in noisy and windy environments hear through their bones without removing ear protection.